So it's a little derivative of a few luxury sedans of the early century. But Hyundai bosses say the Concept Genesis is a technical marvel. They also say it'll be arriving in the second quarter of 2008 at a starting price of under $30,000. Word is, it'll come with Hyundai's new Tau DOHC 32-valve V8, producing upward of 300 hp, and have more interior space than a BMW 5-series. How will Hyundai upgrade its econo brand image to accommodate a premium luxury model? Look for lots of TV spots featuring women in pearls, expensive real estate, and men in shiny suits taking shots of absinthe in Ukrainian speakeasies. They'll be a new company inside of six months.
Press Release:
HYUNDAI TO UNVEIL CONCEPT GENESIS PREMIUM SPORTS SEDAN
Rear-Wheel Drive and V-8 Engine Promise World Class Dynamics and Refinement

FOUNTAIN VALLEY, Calif., 03/26/2007 Hyundai will present the world debut of Concept Genesis during a press conference at the New York International Auto Show on April 4. The concept car heralds the future architecture and design of a rear-wheel drive premium sports sedan scheduled to grace the Hyundai lineup in 2008.
"Concept Genesis extends our product range into new territories from a performance, design and packaging perspective," said Steve Wilhite, chief operating officer, Hyundai Motor America. "When it arrives in 2008 it will catapult Hyundai into competition against some potent rivals, and Genesis is up for the challenge." Concept Genesis rides on a prototype of Hyundai's all-new rear-wheel drive platform, signaling the brand's desire to broaden its appeal to discerning driving enthusiasts. Concept Genesis is powered by Hyundai's newly developed Tau DOHC 32-valve V-8 powertrain. Concept Genesis marks the beginning of premium performance for the Hyundai brand.
"Concept Genesis is a manifestation of Hyundai's extraordinary desire to deliver world-class products across all model segments," said John Krafcik, vice president, Product Development and Strategic Planning, Hyundai Motor America. "With Genesis, we've got a unique product position — an all-new, highly capable, rear-wheel drive platform; a high-performance powertrain; and premium, progressive design - all at a price starting well under $30,000."
G/O Media may get a commission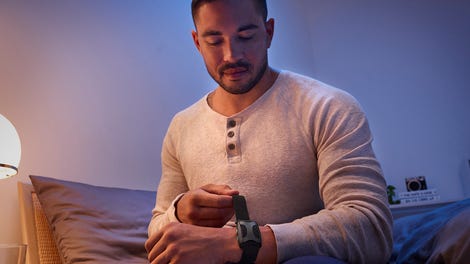 NEW REAR-WHEEL-DRIVE ARCHITECTURE IS A FIRST FOR THE U.S.
Concept Genesis features a rear-wheel-drive architecture, its first application in a U.S. Hyundai model. Rear-wheel drive provides a 53:47 front/rear weight distribution for optimal handling as well as more refined steering characteristics. Concept Genesis' premium handling and steering performance is further controlled by Electronic Stability Control (ESC), the industry's most important new safety technology. Hyundai leads all popular car brands in the standard application of ESC, with more than 70 percent of 2007 Hyundai sales volume featuring this life-saving technology as standard equipment. ESC continually analyzes road speed, steering input, throttle position, lateral yaw rate and other factors. An onboard microprocessor determines if the vehicle is starting to understeer or oversteer, and can brake appropriate wheels and reduce engine power to keep the vehicle safely on course.
Utilizing ultra high-tensile steel in critical areas in the unibody provides Concept Genesis with a 12-14 percent higher dynamic torsional rigidity and a lower body-in-white weight than the BMW 5-series and Mercedes-Benz E-Class. This stiffer, lighter, larger body provides a terrific foundation for world-class dynamics and lowering noise levels inside the vehicle.
Tau v-8 powertrain
Adding to the Concept Genesis' performance factor is the all-new Tau 4.6-liter V8 engine mated to a ZF 6-speed automatic transmission with SHIFTRONIC manual control and a limited-slip differential. The Tau delivers well over 300 horsepower to fit the demands of performance-oriented consumers. This powertrain combination will launch Genesis to 60 miles per hour in well under six seconds. The Tau engine is built with flexibility for the future. Future Tau variants may offer larger displacement, forced induction options and other technology enhancements.
INNOVATIVE AND SOPHISTICATED SPORT-TUNED SUSPENSION
Genesis features a suspension design that is among the most sophisticated and refined anywhere, at any price. The front five-link suspension features upper and lower arms linking the front wheels to the chassis. This artfully articulated arrangement creates a virtual king pin axis which dramatically reduces unwanted kickback through the steering wheel as well as improving responsiveness. The five-link independent rear suspension is equally sophisticated, enabling precise suspension geometry for an incredible level of ride and handling prowess. The capabilities of the advanced front and rear-suspension are maximized through driver selectable dynamic settings allowing tailored ride and handling characteristics according to need ... or desire.
MODERN DESIGN Genesis' design is a progressive interpretation of the modern rear-wheel drive sports sedan. To match its dynamic powertrain capabilities, Genesis combines strong, sculpted forms which integrate precise details, natural materials and innovative lighting to provide a well-crafted, premium design aesthetic.
SAFETY FEATURES
Maintaining Hyundai's emphasis on delivering leading safety technology, Concept Genesis boasts world class active and passive safety features to both prevent accidents, and maximize the well being of its occupants in the event of a collision. The Genesis continues the Hyundai tradition of standardizing key life-saving active safety technology such as Electronic Stability Control (ESC) with traction control, eight airbags and active headrests.
Concept Genesis is brought to a halt by large four-wheel anti-lock disc brakes with Brake Assist and Electronic Brake Distribution (EBD). The 12.6-inch front rotors have single-piston floating calipers and the rear brakes feature 12.4-inch rotors with single-pistons.
TECHNOLOGY
Advanced adaptive cruise control
Electronic Stability Control
Eight airbags
Heat / cool seats
High Intensity Discharge (HID) headlamps with adaptive leveling
Push-button start
Navigation with backup camera
Electric parking brake
Bluetooth technology
USB / Auxiliary input jack
HD Radio Receiver
XM Satellite Radio
Infinity Discrete Surround Audio System
GENESIS PREMIUM SPORTS SEDAN SPECIFICATIONS
Configuration: FR Engine RWD Sport Sedan
Wheelbase: 2935 mm / 115.6 inches
Overall length: 5005 mm / 197.0 inches
Overall width: 1863 mm / 73.3 inches
Overall height: 1490 mm / 58.7 inches
Track, f/r: 1575 mm / 62.0 inches, 1580 mm / 62.2 inches
Wheels: 20-inch multi-spoke
Engine type: V8
Estimated horsepower: Well over 300HP
Estimated torque: Over 300 lb. ft.
Displacement: 4,627 cc
Block material: High pressure die casting aluminum block
Cylinder head material: Aluminum
Valvetrain: Dual Over Head Cam (DOHC)
Valve timing: Continuous variable valve timing
Variable induction system
Fuel delivery: Multi-port fuel injection
Bore & stroke: 92 x 87
Estimated 0-60 mph: well under 6.0 seconds
Top speed: 130 mph (restricted)
Recommended fuel: Unleaded
Transmission type: ZF 6-speed automatic with SHIFTRONIC manual control
Suspension: Front multi-link (5-link) / Rear multi-link (5-link)
Stabilizer bar (front/rear): 26 mm/18 mm
Weight distribution front to rear: 53:47 Brakes: Power-assisted 4-wheel disc
Front brake diameter (mm / in): 320 / 12.6 ventilated disc
Rear brake diameter (mm / in): 314 / 12.4 solid disc
Steering type: Speed-sensing rack-and-pinion
Steering ratio: 14.86
Hyundai Motor America, headquartered in Fountain Valley, Calif., is a subsidiary of Hyundai Motor Co. of Korea. Hyundai vehicles are distributed throughout the United States by Hyundai Motor America and are sold and serviced through more than 750 dealerships nationwide.
Related:
New York Auto Show Preview: Hyundai Genesis Concept — Now With Pictures! [internal]