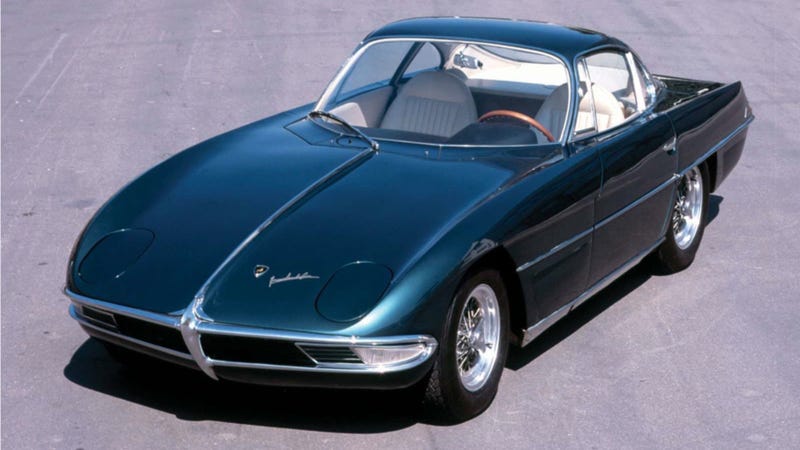 Gosh, it's been a long time since Lamborghini gave the world a front-engined car. Technically, the last one was the monstrous LM002 SUV, but the last front-engine cars were the Espada and Jarama way back in the late 1970s. 
But now those crazy jokers at Sant'Agata Bolognese say they're working on a modern successor to their classic V12 GT cars, like the 350 GTV pictured above. According to Autocar, Lamborghini will debut a front-engine V12 two-seat coupe at next month's Geneva Motor Show.
Right now, Lambo says this car will just be a concept, but if it goes into production, we can expect it to do battle with the Ferrari F12. 
Also in Autocar's report is Lambo chairman Stephan Winkelmann saying that the company's top priority now is convincing Volkswagen to let them put the Lamborghini Urus SUV into production. Here's what he said:
Everyone at Lamborghini wants this car to happen," he told Autocar. "But now the decision is largely out of our hands.

"We would need to sell between 3000 and 4000 examples a year for the Urus to justify its financial investment, and I'm confident that we could do that. It's a decision they [the VW board] will, I hope, make very soon."

If given the go-ahead by VW, the Urus will sell for "approximately the same amount as a Gallardo" so expect £140k-£160k.
Let's hope this move won't inspire Ferrari to make an SUV of their own. I don't think I can live on this planet anymore if that happens.
Photo credit Lamborghini