A New Jersey Transit crash that occurred last month, which killed a woman and injured more than 100 people, drew national attention to the commuter railroad and raised questions about its safety. And according to federal safety data, the NJ Transit is falling behind other railroads in terms of safety. Like, really far behind.

The state-run NJ Transit has paid more in safety violation fines and had more accidents than any other commuter railroad in the U.S. over the past five years, reports AP. Here are some of the most important points from the analysis from January 2011 to July 2016. From AP:
The NJ Transit is the second-largest commuter railroad in the country. It's been involved in 157 accidents since the beginning of 2011. That's three times more than the largest railroad, the Long Island Rail Road.
The NJ Transit has a much higher accident rate than the country's 10 biggest commuter railroads, ranked by weekly rider numbers.

The NJ Transit has the highest accident rate attributed to human factors, like speeding and drug impairment. In total, the accidents have caused over $6 million in damages and injuries to 13 passengers.
The NJ Transit has paid $519,280 in fines to settle 183 federal safety violations. That's almost $160,000 more than what Metro-North (suburban New York railroad that carries fewer passengers) paid. These violations included 33 for drug or alcohol use and 33 for operating procedures—more than any other commuter railroad.
The NJ Transit has a rate of 2.7 accidents per million miles traveled.
The NJ Transit had 75 derailments (where at least one wheel leaves the track), with the rate being 1.27 per million miles traveled. This is "more than the next four railroads combined."
Since the NJ Transit uses overhead power extensively, that counted toward over a third of its accidents. Fifty-seven incidents involved damage to the wires or to a train's pantograph device.
Fifty-seven percent of the NJ Transit's accidents were related to human behavior in each of the past three years.
Yeesh.
AP explained their methodology:
Because of differences in the size of each railroad's operations, from number of daily riders to the amount of track owned, a formula was used to adjust accident numbers to a rate of accidents per million miles traveled.
G/O Media may get a commission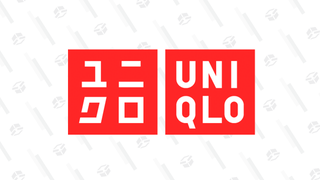 Year-round basics
Uniqlo Summer Sale
The train that crashed into Hoboken Terminal was found to be going twice the 10 MPH speed limit, reports ABC News.
Michael Lamonsoff, a lawyer who has a Hoboken victim as a client, spoke to the AP:
"It speaks to a culture of not caring, of indifference to the safety of commuters, and paying fines without worrying about the effect of their infringements. This accident is testament to the fact they really don't care about their commuters."
The railroad sees over 320,000 weekday commuters. A system where employees can anonymously report incidents without fearing repercussions exists, as well as a system safety office, though it's been criticized for being understaffed.
Stephen Burkert, the head of the union representing the NJ Transit train conductors, assured AP that they're "always looking for safety. We want the safest railroad possible."
Commuters on the NJ Transit—myself included at one point—have long complained about the myriad of delays and incidents that seemed to plague the railroad. It looks like all of our worst suspicions just got confirmed.