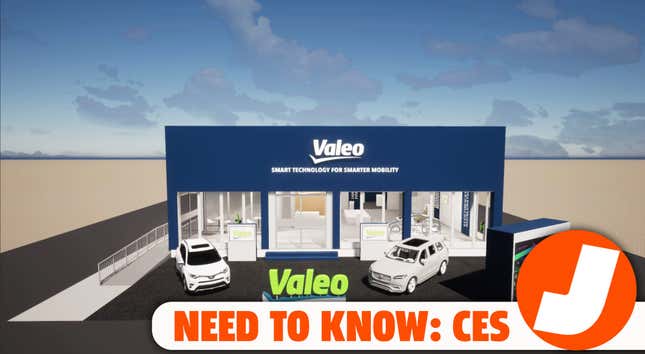 Safety tech is getting more advanced and most importantly, smarter. Tech from Valeo shown at CES 2023 could keep pedestrians safe in traffic by predicting what other drivers and pedestrians could do.

The tech was developed by French automotive supplier Valeo. Ironically named Pantomime, the tech uses an algorithm that helps vehicles learn traffic patterns. Valeo says that this will help vehicles "understand the movements of vulnerable road users such as cyclists." If you didn't notice, this tech isn't for cars driven by you and me. This is all for autonomous vehicles.

Valeo says the tech even has the potential to be of use to law enforcement. Say an autonomous vehicle needs to be pulled over and stopped by the police. The police will be able to issue commands and instructions to the vehicle to have it stop or comply.

In addition to Pantomime, Valeo also showcased a third generation of LiDar tech that the company says can detect things up to 500 feet away. The company also developed a smart charging system for EVs that it says will be able to recharge "smart grids of the future."

In addition to charging the battery, the charger reinjects energy into the vehicle network, which allows to supply energy to the smart grids of the future. The most powerful and compact version (40% more power density compared with the previous generation) is being developed for a US automaker.