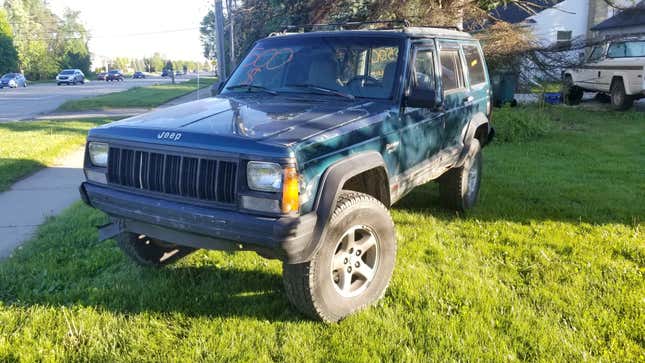 Joseph lives in Dallas but he prefers to hang out where the roads aren't paved. His trusty Celica is a great car but doesn't handle dirt trails too well. He wants something really affordable that can handle some light off-roading but doesn't want to spend a fortune on fuel. What car should he buy?
(Welcome back to What Car Should You Buy? Where we give real people real advice about buying cars. Do you want us to help you find a car? Submit your story on our form.)
Here is the scenario.
Help! I'm living with the wrong car! Since moving to the city my Celica has provided me with perfect compact city driving. But my county roots keep calling me back to the trails! And the little coupe can't cut it on the trails (I've tried). I need something that better fits my city-zipping and country-trail lifestyle. I want a capable off-roader that can sip fuel, but I'm working with a budget of about $5,000 so I am open to almost anything.
Quick Facts:
Budget: About $5,000
Location: Dallas, TX
Daily Driver: Yes
Wants: Off-road capable, good MPG
Doesn't want: Something too thirsty
Expert 1: Tom McParland - Suzuki To The Rescue!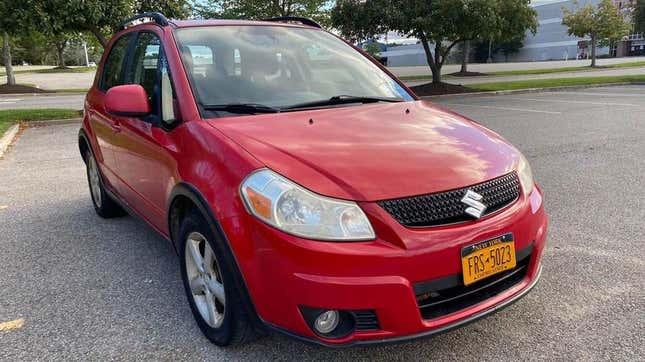 I'll be the first to tell you that cars on the cheaper end of the spectrum are not in my comfort zone so I tend to lean on a few tried and true models to minimize anyone's risk shopping in this segment. But there is one car I keep coming back to that has a great combination of fun, 4x4, and respectable fuel economy. It's the Suzuki SX4.
This car just screams "rally me!" The compact size is perfect for city parking, but the all-wheel traction and added ride height means you can tackle some light trails as well. With a four-cylinder under the hood, you won't have to worry about frequent fuel stops.
Of course, these are not the easiest models to find, so a wider net is necessary. I did manage to locate one in Oklahoma City. It's under budget with 163,000 miles, so I have my doubts about the "like new" condition. But it does have a manual so the rarity could be worth the gamble.
Expert 2: Collin Woodard - Break Your Budget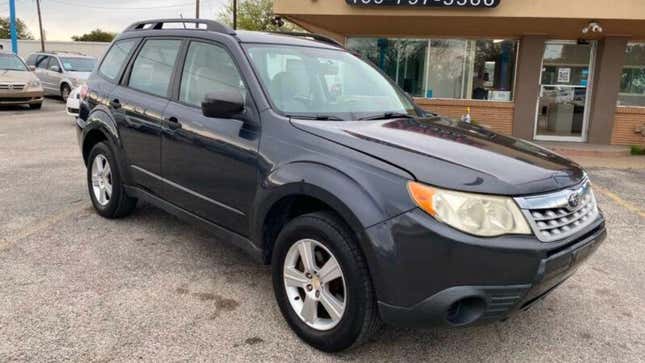 So, you want a fuel-efficient city car that's also a capable off-roader? Tom's right to suggest a Suzuki, but he suggested the wrong one. What you're really looking for, Joseph, is a Suzuki Jimny. Sadly, those aren't sold in the U.S., so you'll have to have a friend or relative in Mexico register it for you before you drive it across the border. That seems like a lot of effort for a cheap car, but then again, so is driving all the way to Oklahoma City.
Looking at what's actually available in the Dallas area, I'm not seeing many listings for less than $5,000 that you would actually want to own. Do you want a 157,000-mile 2011 Dodge Journey? I can find you one of those for less than $5,000. Assuming the answer is no, I think we're going to have to increase the budget closer to $6,000. If you do, you'll find several Subarus including this 2011 Forester that would probably do a great job of giving you most of what you're looking for.
I had a slightly older Forester for part of the time I lived in LA, and it handled city duty just fine. It was also (barely) capable enough to tackle Old Dale Road in Joshua Tree. Is it a little obvious to suggest a Subaru in this situation? Maybe. But Subarus are going to be the best city/off-road vehicles you can afford on such a limited budget.
Expert 3: Andy Kalmowitz - The Best Junk There Is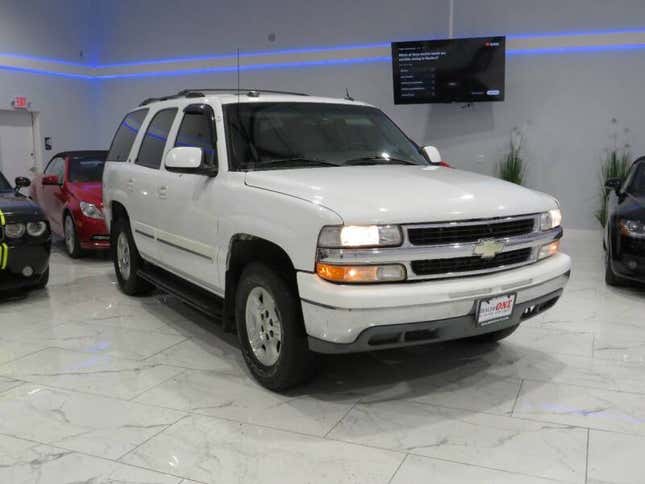 Listen brother, five grand isn't going to get you much in the off-road space, but it isn't going to get you nothing. In all honesty, we are looking for the best of the worst, and I'm positive I've found that for you. Joseph, what you need is a GMT 800 product. Specifically, you need this GMT 800 product. It's a 2005 Chevy Tahoe with 196,000 miles on the clock.

I know what you're thinking: "that's a shit ton of miles and it's going to get bad gas mileage." Well buddy, that's the world we're living in right now, but not all is lost. 196,000 miles may seem like a lot, but these babies will run and run and run forever, long after we're dead and gone. On top of that, parts are plentiful and cheap, so it's not going to cost an arm and a leg to repair. As for gas mileage... yeah it's not going to be great. But, look on the bright side. Texas currently has the third-cheapest gas prices in the nation. Now, add in the fact this particular truck come in at $1,000 under your budget — you're going to have plenty left over for fueling up.
Just look at this. She may have a lot of miles on the clock, but she's cleannnnn inside and out. It may not be the exact vehicle you're looking for, but with a $5,000 budget, it's about the best car you can hope for. There's nothing wrong with that, because this thing is honestly excellent.
Expert 4: Rory Carroll - X Gon' Give It To Ya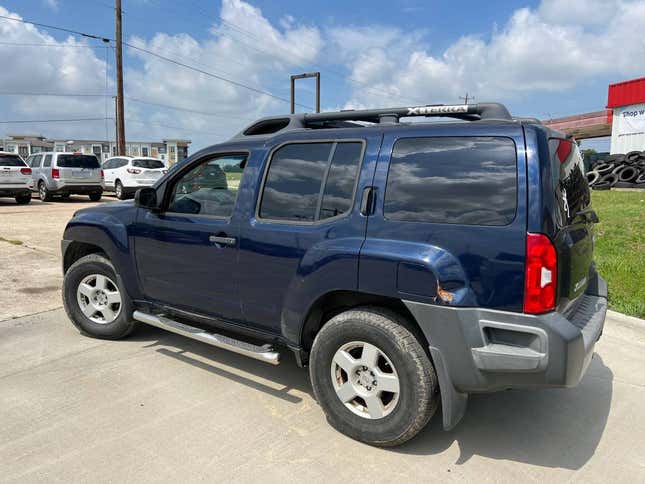 A capable-ish off-roader for five grand. Joseph, you are truly my kind of guy. Your local Craigslist has some decent options, including several scruffy Jeeps and an intriguing Honda CRV, but I think this trashed Xterra deserves a new lease on life. These are pretty good off-road in stock form, and with a couple of mods, you could have something unstoppable on your hands.
Now, of course at $3,000 the big dent at the driver rear fender is probably the least of your worries. The seller says, it "was running good" but now needs a catalytic converter. That said, you're well under budget. If you can get the cat figured out, you'll have enough left over for a set of decent tires. Then, you're on your way to adventure!