They say that all it takes to achieve something it so speak it into existence. Name it, and suddenly you can wrap your fingers around it; the mysterious it moves into the tangible realm. When Ethel Flock Mobley's father named her after the gasoline he used in his taxi, then it really only makes sense that this Alabama baby would grow up aching to feel the control that only comes from careening a car around a race track at impossible speeds.
There isn't much information about her upbringing. She wasn't an upper-class socialite and she didn't attend any fancy schools before marrying into the money that got her a car—not that that's a bad thing, but it does make it hard to track her through the years before she burst onto the racing scene.
What we do know, though, is that she was a member of the Flock family, racing alongside her brothers Tim, Bob, and Fonty. As Girls Go Racing by Dani Ben-Ari and Susan Frissell tells it, they were the only family in the history of NASCAR to have four siblings competing in the same race, as well as being the first sister to be included under the title 'sibling'.
She did have her romantic connections to racing, though. Ethel fell in love with a man named Charles Mobley. The two most likely met because Charles fielded her brother Tim's car in NASCAR's Modified Series.
For her first ever race, Ethel traveled out to Florida to compete against 57 other men in a pretty standard stock car race, just to see how she might fare. When she finished eighth, it confirmed that she had that seemingly innate Flock talent endowed on the rest of her family.
G/O Media may get a commission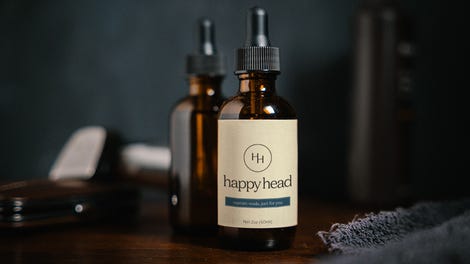 And so off she went. She was already in Florida, so it seemed reasonable that she might make the brief trip out to the second-ever NASCAR race at the Daytona Beach road course on July 10, 1949. Here, she was racing in what was then called the Strictly Stock series, which would be the equivalent of today's Monster Energy NASCAR Cup Series.
This was the race featuring the four Flock siblings. If you have siblings, you know how tough that competition can get. And if you're the only girl in a house full of guys, then, well—consider the pressure doubled. But Ethel was determined not to walk home in shame.
It was certainly a drive to write home about: Ethel claimed 11th place in a hard fought battle. That put her ahead of brothers Bob and Fonty; only Tim finished higher, in second place. Her car, the #92 Cadillac, was sponsored by her husband, and it didn't steer her wrong.
Ethel's only other NASCAR Strictly Stock start was at Langley Speedway. It may not have been a great finish for her (she finished 44th), but it was a pretty big deal for women in racing. Drivers Sara Christian and Louise Smith started alongside Ethel in a pretty surprising display of inclusivity for the era. When you think of NASCAR and you think of the 1950s, you probably wouldn't picture opportunities for women to compete against men; but they were definitely there.
Her career was long and pretty impressive. Mobley opted not to race in Strictly Stocks and swapped over to NASCAR Modified events—she participated in over 100 of their events. She was pretty frequently the first woman to compete at certain tracks, including being the first woman to compete in the entire state of Georgia. And although she didn't have the equipment to finish above 52nd in mixed-gender races, Ethel consistently won all-female races, earning her the title of Top Woman Driver in the southeastern US.
Ethel passed away in 1984 at age 64. It's truly unfortunate that there isn't more information about her readily available. She lived and died in an era before the Internet was a feature in nearly every home, and it's seen specific records and accomplishments fade off into the distance in ways that didn't affect many of her European counterparts.
As one of the first women to compete in NASCAR events and as someone to have such a prolific career, Ethel Mobley deserves to be recognized and celebrated for her achievements in an era where women were more welcome at home than on the track. After all, it's not every day that we see a woman fighting in NASCAR, even in the 21st century.