When you think of Dale Earnhardt, you think of Talladega. You think of championships. You think of his nickname, "The Intimidator." But you don't think of him as a country music superstar. You should, and that's because he sings on a long lost 1983 album, along with other NASCAR drivers. It. Is. Amazing.
In the 1980s, NASCAR wasn't nearly the motorsports powerhouse that it is today. It was a sport for good old boys and good old boys alone. This was also before social media, so NASCAR had to find a way to reach out to its fan base.
They decided to reach out through the magic of song. That's right. NASCAR drivers might be loud on track, but off track they have a soft country twang that just needs to tickle your ear drums.
In 1983, an album called Stock Car Racing's Entertainers of the Year was released. Country music was and still is deeply ingrained in NASCAR culture, so it was a crossover that made some sense. But Bill Elliott, Dale Jarrett, Dale Earnhardt, Ricky Rudd, Rusty Wallace, and more singing? If this doesn't get the gas flowing through your veins, then I don't know what will.
And there were 22 songs. 22 of them! That's double a regular CD.
So what do you get for your four easy payments of $13.95? Thanks to Jalopnik Records*, you get songs from some of NASCAR's most successful and popular drivers, that's what!
G/O Media may get a commission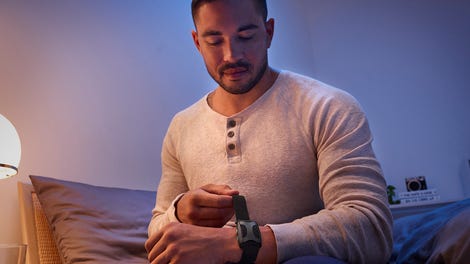 Some know Bill Elliott as a kind soul, but did you know that he's actually a Crazy Racing Man? Well, according to his own song on the album, he certainly is one.
Do the smooth country rhythms of Bill Elliott not set your heart all a flutter? Well, then maybe you'd rather come down with a bad case of Race Track Fever with Dale Jarrett.
Why not snap into some smooth grooves with Geoff Bodine's eponymous hit, The Man, Geoff Bodine.

We don't want you to miss hits like The Winner from Cale Yarborough, The Iceman's Hot from Terry Labonte, Me And The Rookie from Benny Parsons, I'm Puttin' You In My Rearview from Buddy Baker, The People Who Love Me (Worry A Lot) from Kyle Petty, and so much more. So, act now, and we'll include this bonus track: Dale Earnhardt sings Hard Charger.
That's right, The Intimidator himself gets out from behind your rear bumper and steps behind a microphone to bring you the musical story of a simple man, a hard charger, doing what a hard charger does best. And that would be charging. Hard.
Call now, and we'll even lop off one final payment. That's right, Stock Car Racing's Entertainers of the Year can be yours for just three simple payments of $13.95 plus shipping and handling.
Don't delay, start your engines and act today!
(A tip of the stetson to Nick!)
*Please don't actually send me any money, cause, y'know, I don't have this CD to send you. And Jalopnik Records isn't really a thing, although if it did exist I assume it'd be a subsidiary of Time Life.