2017 is already the year of the surprise retirement after Nico Rosberg quit Formula One after finally winning the championship. Now it's reportedly NASCAR's turn to see their perpetual contender and runner-up Carl Edwards to peace out, per Fox Sports. Sadly, Edwards won't be retiring with any titles to his name, but rather, after a year where his championship hopes ended with a heartbreaking crash.

Carl Edwards, one of the final four contenders in last year's NASCAR Chase for the Sprint Cup and a perpetual fan favorite, will not be making another attempt at the series' top-level championship in 2017. Like Rosberg, Edwards is reportedly leaving NASCAR to pursue other things besides driving. Maybe teaching math. Embroidery. Decorative basket weaving.
Mexican driver and reigning Xfinity Series champion Daniel Suárez is Edwards' reported replacement in the No. 19 Joe Gibbs Racing Toyota.

Suárez moving up is fantastic news for a sport too-frequently bogged down by various NASCAR personalities' endorsements of Mexico-Hater-In-Chief Donald Trump. Suárez is a talented guy in his own right and should be making a name for himself in NASCAR's top-level Cup.
G/O Media may get a commission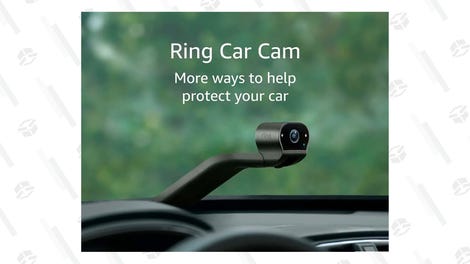 However, we're still sad to see Edwards leave the sport, and it would be a bittersweet ending to an otherwise successful career as Edwards is widely considered the best driver in recent history to have never won NASCAR's top-series Cup. Fans are always rooting for this to be Edwards' year, man. He managed to snag includes 28 victories, 22 poles and 124 top five finishes since entering NASCAR's top series in 2004.

Edwards' hopes for a Sprint Cup win this year ended with a late-race crash at the Miami-Homestead season finale. In 2011, he tied with Tony Stewart for the championship, but the title was ultimately awarded to Stewart due to Stewart winning more races during the season.

Perhaps the most memorable thing about Edwards' NASCAR career is the way he celebrates race wins, however: with a backflip.

Representatives of Joe Gibbs Racing, Carl Edwards and Toyota Racing Development declined comment on the reports to Fox Sports. Jalopnik has also asked Edwards and his team for comment and will update this story with anything we hear back.

UPDATE: A Joe Gibbs Racing spokesman who replied to Jalopnik reiterated that they have no comment on today's reports, however, they did mention tomorrow's 10 a.m. ET press conference will be streamed live on NASCAR.com.