NASCAR effectively revised its prior stance on the Confederate flag today, where the series wouldn't allow the stars and bars to fly in any official capacity, but would permit fans to fly it as they please. Now the series' tracks have banded together in asking fans not to fly it at all.
A statement released today emphasized the need to ensure NASCAR is a welcoming environment for all, including those who associate the flag with racism:

To do that, we are asking our fans and partners to join us in a renewed effort to create an all-inclusive, even more welcoming atmosphere for all who attend our events. This will include the request to refrain from displaying the Confederate Flag at our facilities and NASCAR events.
It is unclear if or how this request will be enforced, however, the message from the series is clear. Both the International Speedway Corporation and Speedway Motorsports, Inc., the two companies who control most of NASCAR's tracks, signed the statement along with numerous other tracks on the NASCAR calendar.

This may not come as a surprise given NASCAR chairman Brian France's statement on the Confederate flag this Sunday, where he reiterated the series' official stance as well as hinted at possible changes in the future in regards to the parts of the race weekend that NASCAR doesn't control.

G/O Media may get a commission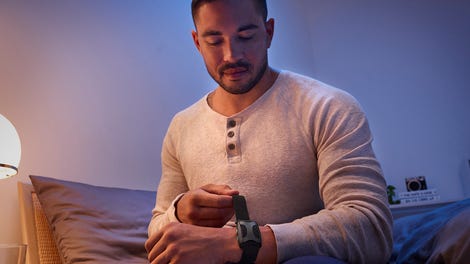 "We have been clear in support of this position throughout our industry and to those across the country who have called for the eradication of the Confederate Flag," France explained. "We will be as aggressive as possible to disassociate NASCAR events from an offensive and divisive symbol. We are working with the industry right now to achieve that goal."
For now, how the industry discourages the fans from displaying the Confederate flag seems to be left up to individual tracks to enforce.

As for this weekend's Coke Zero 400 at Daytona, the last statement from the Florida track said that they would permit fans to fly whatever they wanted. However, the Wall Street Journal reports that a flag exchange would be offered for those fans who wished to trade their Confederate flags in for new American ones.
"We want to have an event open and inclusive of everyone," Daytona President Joie Chitwood told the Wall Street Journal. "Celebrating our nation's birthday, we thought this was the best thing to do."
Chitwood explained that change needed to happen, but the track neede to be "thoughtful on how we get there." The Confederate flag is still a staple at fans' campsites throughout the South, and many fans associate the flag with their own regional identity as opposed to any racist sentiments.

NASCAR and its track partners, however, want to nudge fans into being more considerate of others who may view the flag in a different, more menacing light.
Photo credit: AP Images

---
Contact the author at stef.schrader@jalopnik.com.