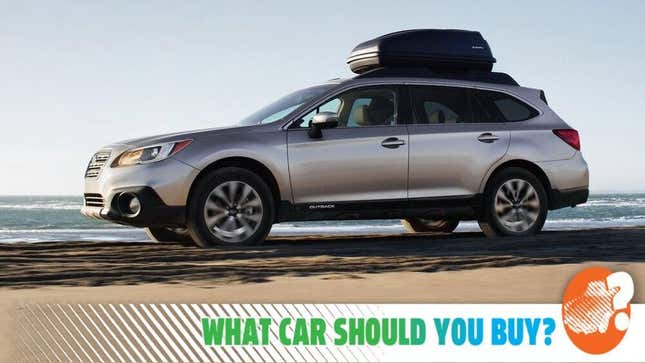 Michael has a 2017 Subaru Outback that he hoped would be reliable family transport, but he is now on his fourth transmission and suspects he might have a bad egg. He is ready to move on to something big enough to handle small kiddos and dogs but that's also relatively fuel efficient. What car should he buy?
(Welcome back to What Car Should You Buy? Where we give real people real advice about buying cars. Do you want us to help you find a car? Submit your story on our form.)
Here is the scenario:
I currently have a 2017 Subaru Outback, which would be nearly the perfect car except it's on transmission #4 and doesn't even have 50,000 miles on it. It's a lemon and I need to get rid of it. I have my firstborn coming at the end of August plus I have two large senior puppies that are 9 and 14 years old. I need a car that can both baby and puppy at the same time.

I prefer a new car. I don't have time to spin wrenches while getting the baby's room set up between trips to the grocery store to get hot sauce-flavored ice cream with mac & cheese chunks to satisfy my wife's pregnancy cravings.

I want something that is fuel efficient. Preferably a hybrid or EV.

I need something with a real hatchback for rear storage space. My dogs will not tolerate a sloped hatchback like the current Civic hatchback.

I'm looking for 60/40 split rear seats. Road trip capable but not required. This car will be used primarily around town with a few round-trip trips of ~220 miles. We have a Jeep Grand Cherokee that road trips better than the Outback ever did.

My wife needs adaptive cruise. She can't handle morning rush hour traffic without it. After this situation with the Outback, I don't want anything with a CVT unless it's an electric car. I also don't want something larger than the Outback because I don't have the garage space.

I can spend up to $40,000
Quick Facts:
Budget: Up to $40,000
Location: Tulsa, OK
Daily Driver: Yes
Wants: Hatchback, room for the family, decent MPG
Doesn't want: Something too large or a wonky CVT
Expert 1: Tom McParland - That Powertrain Warranty Tho….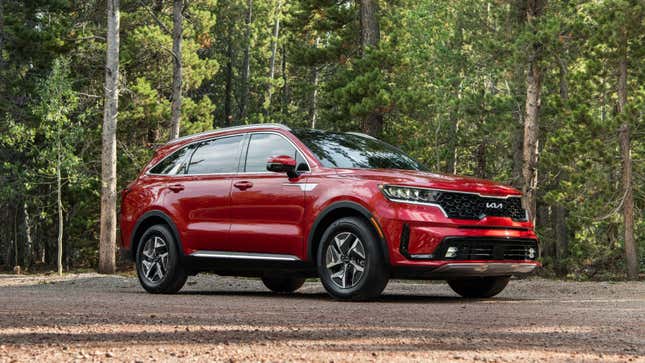 It's always disappointing when you buy a car intending on keeping it for a long time but the automotive gods have other plans. I too bought a Subaru with some transmission issues with my '05 Legacy GT and I really wanted that fast wagon to be my "forever car." But sometimes you have to move on to a vehicle that will be less stressful when you aren't driving it.
You have a pretty decent set of requirements, and while some sacrifices may have to be made, there is one car that seems to check off most, if not all, of your boxes. That is the Kia Sorento. While the Sorento is a three-row mid-size crossover, it's on the smaller side of the spectrum when compared to family haulers like the Toyota Highlander. To compare it to your 2017 Outback (190" L x 72" W x 66" H) with the dimensions of the Sorento (189" L x 75" W x 70H") shows that the only differences are a mere few inches in width and height, so it should squeeze in the garage just fine.
The Sorento comes both in gas and hybrid configurations, with the gas motor being mated to an eight-speed automatic, whereas the hybrid uses a six-speed auto. Of course, Kia is known for their 10 yr/100k powertrain warranty so you shouldn't have to worry about any engine or transmission issues. Starting price on the Sorento Hybrid comes in at about $38,000 for a front-wheel-drive model, and it comes loaded with features including adaptive cruise control. Here is a Hybrid listed in Oklahoma City that might still be available.
Expert 2: Rory Carroll - A Swedish Wagon For A Tulsa King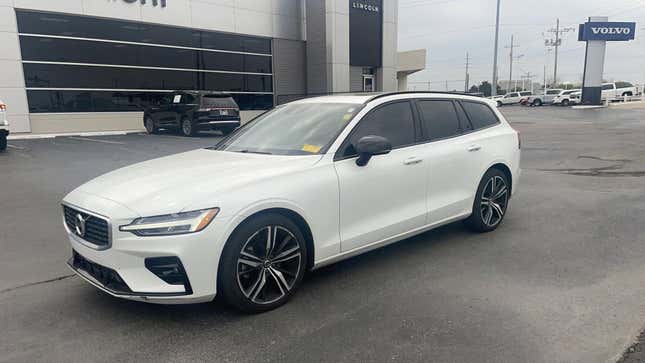 Sorry to hear about your Subaru. Four transmissions! What are the odds? There's no reason why your bad experiences have to result in a sojourn through the land of the small crossover. Not when options like this exist just up the road! Never mind that the dealer couldn't manage to spray it off before snapping photos, or that it's not a hybrid — this is the car you're after. You got your split-fold rear seat, 34 MPG on the highway, all that wonderful Volvo safety stuff. And, all that for an asking price right around $40k. Trade in your Subaru on it, I won't tell them about the transmissions.
Expert 3: Collin Woodard - Budget Schmudget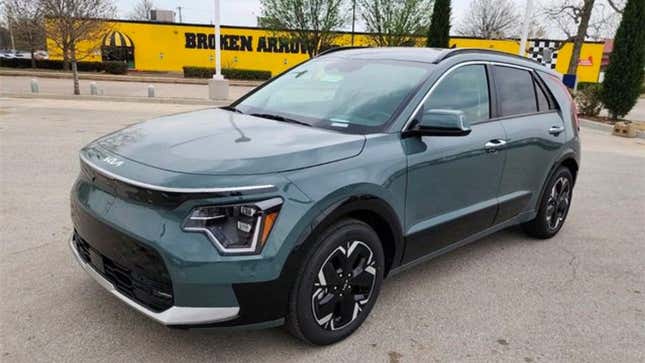 Well, Michael, I tried. I really wanted to find a new wagon for you, but the only one I saw within 50 miles of Tulsa was a 2023 Volvo V60 T8 Polestar that was priced at just under $73,000. Maybe you're the world's greatest negotiator and could convince them to sell it to you for way less, but as much as I want to believe in you, I'm not sure that's possible.
So we're not getting exactly what we want, but that's just life. But if you're willing to increase your budget or do some negotiating, I think I may have found just the car for you. Since you said this car will mainly be used for driving around town, I say go electric. That way, you won't have to worry about gears or gas prices at all.
The Kia Niro EV appears to check almost all of your boxes and even has enough range to handle those 220-mile trips you might possibly take it on. New electric Niros around Tulsa appear to be just slightly out of your budget, but if they're already under MSRP, there's a good chance you can negotiate down to a price you'll be happy with. After all, these cars don't get the kind of attention that a Hyundai Ioniq 5 does, so demand is probably going to be lower.
Expert 4: Kyle Hyatt - My Dude, You Need a PHEV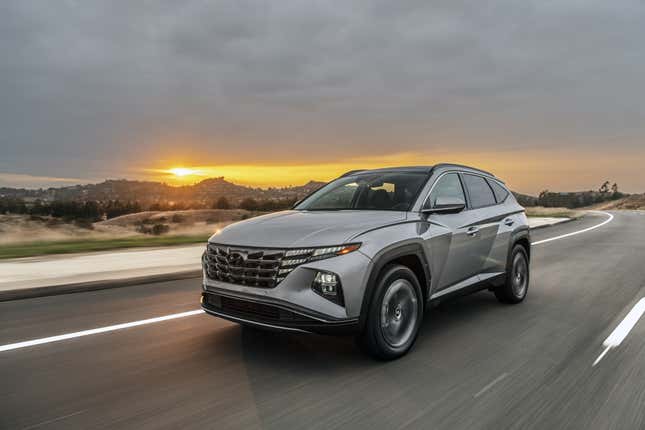 So, while a couple of my compatriots recommended Korean hybrids or EVs, I don't think either of them nailed it. Your use case pretty much demands an SUV (since new wagons in your price range are rare as rocking horse poop), and for short commutes around town, it's tough to beat electric efficiency. Still, if you want or need to go further, having an ICE engine is great so a PHEV is what you really need.
The 2023 Tucson PHEV is great for a few other reasons too. First, it doesn't use a CVT. Unlike many hybrids, it's got a six-speed automatic transmission. Next, it's roomy enough for your pups and for the forthcoming kiddo but it's not a huge vehicle overall. Third, even if you go with the base SEL version, it's still got the things you want like adaptive cruise. Lastly, because you probably (rightly) care about this stuff, it got an IIHS Top Safety Pick Plus award.
So, engage dad-mode, buy the Tucson PHEV and live happily ever after.