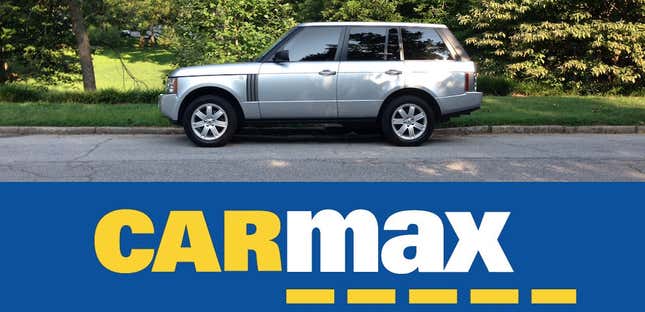 So I'm driving along the other day, and I get up behind this woman in a Passat with out-of-state plates. This poor woman: it was raining, it was late at night, and she probably had no idea how to get around in the big, unfamiliar city. She was lost, confused, disoriented, unsure of herself.
So unsure, in fact, that she came to a complete stop in the only lane at a green light, where she probably began silently sobbing, wondering where the hell she was. It was at this moment that I came up behind her and did what any caring, compassionate individual would do: I leaned on the horn for the better part of a minute.
No, that's not actually true: I would've leaned on the horn, but there was a problem. After just a split-second of honking, the horn completely stopped working. I have two horn buttons, and neither one of them made a sound. Not a whisper. Not even a murmur. The horror of my predicament quickly dawned on me: I was now completely at the mercy of a person who chose to spend her hard-earned money on a Volkswagen Passat.
And that brings us to a new chapter in my CarMax warranty saga. For those of you who haven't been following along since the beginning, allow me to provide a little background. I purchased a 2006 Range Rover from nationwide used-car superstore CarMax on December 7, 2012 (described by one commenter as "a date that will live in Jalopnik infamy"). Along with my Range Rover, I spent $3,899 on a CarMax MaxCare warranty, which provides bumper-to-bumper coverage until December 7, 2018 (six years), or 125,000 total vehicle miles. That may sound like a lot of money, but you have to remember that this is a Range Rover, and service bills are so expensive that they're usually measured in terms of major household appliances. ("Sorry, Jim, but your air suspension is out. The total's going to come to two refrigerators and a ceiling fan.")
https://dougdemuro.kinja.com/why-your-next-unreliable-luxury-car-should-come-from-ca-814250605
The first year of ownership was fairly uneventful, by which I mean CarMax only paid out around $1,700 in warranty claims. But this year has been a real whopper: in the first seven months of 2014, I've already been to the dealership three times. There was the failed tilt steering column motor in March. The leaking transmission sleeve and the collapsed air suspension in May. And now, the problem with the horn.
https://dougdemuro.kinja.com/another-update-owning-an-unreliable-car-with-a-carmax-1560929025
When I called the dealer Friday morning to schedule an appointment, a helpful service advisor answered the phone. "Mister DeMuro!" she said, excitedly, once I explained the situation. "You're the one with MaxCare!"
That's right, folks: I've become known at the local Land Rover dealership as The One With MaxCare. This is probably because I'm the only customer who doesn't get into a screaming argument with the service staff about why they charge approximately the same hourly rate as a former US president on the professional speaking circuit.
So anyway: on Monday morning, I went into the dealership to drop off the car and pick up a loaner. But this wouldn't be just any loaner, like a 2-door Evoque in that weird off-green color that's so ugly even squirrels won't run out in front of it on the road. This would be an Enterprise loaner, given to customers who don't quite have a new enough Land Rover to score a base-spec LR2 with "COURTESY CAR" deals on the back window.
But what would it be?!?! I was so excited to find out. Since Enterprise isn't tied in to an automaker, it could be just about anything. Maybe a Dodge Journey SE. Maybe a Dodge Journey SXT. Maybe some fleet-only Dodge Journey trim level, which smells faintly of decomposing flesh. The possibilities were endless!
Imagine my surprise, then, when the Enterprise guy came over and told me he had a Jaguar for me. Initially, I thought he was talking to someone else: here I am, sitting in the waiting room, wearing flip flops and a stained Laguna Seca Raceway shirt, skimming through Travis's tweets on my phone, and this guy is giving me a Jaguar? For free? There had to be some catch.
But there wasn't a catch, unless you count the fact that this particular Jaguar was the XF 4-cylinder. For those of you unfamiliar with this vehicle, imagine, if you will, a Jaguar the size of that old 1990s 7-Series we all love, except it trades the big honkin' manly chest-bumpin' V8 for a dainty little 2.0-liter 4-cylinder. Admittedly, this 4-cylinder is turbocharged, which you'd think would help, but actually it makes things worse: the turbo lag is so bad that the delay between the throttle stab and any sort of real acceleration gives you several long seconds to think about all the better cars you could've had.
The good news is that I returned the Jaguar this morning and picked up my perfectly repaired Range Rover, which now has a new horn set and horn fuses. The total cost for this repair was $229.74 ("a really nice microwave"), of which CarMax picked up all but my $50 deductible. For those of you eagerly keeping track, my $3,899 warranty has now covered $4,870.26 in repairs — and it's only 28 percent complete. And while the car's seven trips to the dealer in 20 months might seem like an inconvenience, I suspect my attitude to this whole thing is largely the same as yours: I can't wait to see what breaks next.
@DougDeMuro is the author of Plays With Cars. He owned an E63 AMG wagon and once tried to evade police at the Tail of the Dragon using a pontoon boat. (It didn't work.) He worked as a manager for Porsche Cars North America before quitting to become a writer, largely because it meant he no longer had to wear pants. Also, he wrote this entire bio himself in the third person.
https://dougdemuro.kinja.com/crossing-the-country-in-a-lotus-elise-a-story-from-my-803559247
More on car warranties from G/O Media's partner:
Jalopnik is not involved in creating these articles but may receive a commission from purchases through its content.
CarMax Warranty Review
Is a Land Rover Extended Warranty Worth It?
Extended Car Warranty Guide
Best Aftermarket Car Warranties