The late 60s and early 70s were, arguably, the greatest era for absurd automotive ingenuity. Everyone and their mother had enough wacky ideas to sustain a car company, but nobody was quite as legendary as George Barris. And no vehicle he produced will ever, in my mind, top the 1966 Supervan.
Now, I'm no diva when it comes to my vehicle's amenities, but I'd sure as hell make an exception for the Supervan. You're talking to the girl who feels she is the luckiest human being in the world for having a functioning stereo, which is, really, the only fancy thing she needs in a car. But you offer me a van decked out with a rotating circular bed with a disco-ball and lush carpet, and you got yourself a deal.
Hell yeah. In the most 1960s free love move possible, Barris took a 1966 Dodge A-108 Sportsman van and turned it into the Love Machine via an entirely custom (and almost wholly symmetrical) body. The windshield lifted up in one entire piece. The sides of the thing were just straight-up windows to feed your exhibitionist soul. Hell, there were even supposedly fully-functional solar panels on the roof.
It had a 381-cu.in V8 engine and three-speed manual transmission—but that shit? Unimportant. The real focal point of this vehicle is the fact that it is a sexy bedroom on wheels that should have been the feature setting of a lot of poorly filmed pornos, if only The Powers That Be had been benevolent.
The list of amenities is perfect for any honeymoon suite. Decked out in crushed red velvet, the SuperVan had a rotating circular bed, a U-shaped sofa, a color television, tape recorder, crystal chandelier, French-style telephone, and enough sweet, sweet shag carpet to satisfy your soul. And that was just initially.
weAs the 1970s picked up, Barris saw opportunity. What if he were to make a movie out of the Love Machine? Well, enter the 1977 film SuperVan, a truly tacky piece of cinematic history that everyone needs to watch. And yes, he upped the leather-and-shag factor for its star debut.
G/O Media may get a commission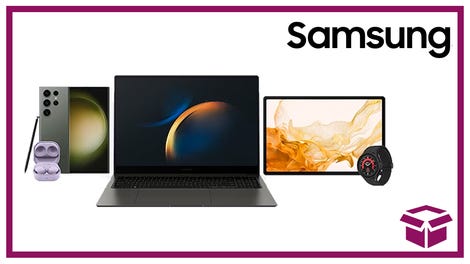 24 hour deals
Discover Samsung - Daily Deal
Like many of the one hit wonder film stars of the era, the Love Machine ended up making cameos in a hell of a lot of other movies. Painted black and gold, it appeared on the 1986 movie Condor. It was in Back to the Future II, painted green and pretending to be a Hill Valley Transit bus. In the 90s, it showed up in Solar Crisis and an episode of SeaQuest DSV before the Guild of Automotive Restorers decided, y'know what? Let's make turn the SuperVan back into the Love Machine.
It was auctioned off by Barrett-Jackson in early 2016 for a meager $62,700. In my mind, you can't put a price on this kind of artistry—I'd have paid a tidy sum for something this absurd to take out to race weekends. My boyfriend and I are so wholeheartedly set on decking out our very own 60s porno van to travel to see race cars that it wasn't even hard to talk him into growing a really terrible Burt Reynolds 'stache (despite it being blonde facial hair on my dark-haired boy, therefore looking hilariously bad).
Is anything more perfect than the 1966 Love Machine SuperVan? The answer is no, and it is now my life's mission to get my hands on this bad boy.