Before Project POStal there was Project Redwood, an $800 Jeep Grand Wagoneer with rusted-out rocker panels, no driver's side floors, and dents covering much of the body. After fixing the Jeep's mechanicals and driving it over 3,500 miles from Michigan to Utah and back, I sold it. And now the new owner has sent me pictures of what the Jeep looks like today; it's awesome.

I've purchased quite a few cars in my lifetime, but I haven't sold many. The first one I let go was my rust-free manual transmission 1996 Jeep Cherokee, which has since been receiving excellent care from its new owner (who, thank goodness, is moving to Oregon, where the Jeep will go for decades without developing major rust issues).
My second automotive farewell involved a 1986 Jeep Grand Wagoneer, which was last year's Moab project. I recently learned that, like the aforementioned XJ Cherokee, this vehicle has received better aesthetic care under its new owner that I'd ever given it, and I'm thrilled to say the Waggy is now being properly restored.
As a refresher, here's how the driver's side rocker panel looked under my ownership:
G/O Media may get a commission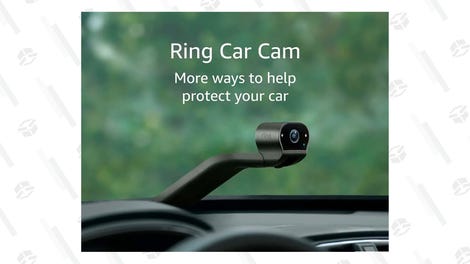 And check out this nasty quarter panel:

You can see in this picture that even the front fender had some rust, which a previous owner had apparently tried to hide with some spray-paint:
There was even a hole in the driver's door next to the key hole:
Jarad, the new owner, welded in some new rocker panels, bought some 18-gauge steel to create custom patches for the fender and quarter panels, and filled the hole in the door with weld. The result looks gorgeous:
The other side looks similarly lovely. Here's a picture of it after Jarad fixed the rust, and hit the new panels with some red primer:
Here's how that side looks after some painting and gray primer:
For reference, here's how it looked before:
One of the trickier rust spots was on the rear lift-gate, just above the window:
To repair this, Jarad actually used fiberglass:

The floors, he told me over text, still need to be repaired. When he gets around to tackling that, the plan is to build some sort of manual two-wheel drive/four-wheel drive shift setup, since the vehicle currently has a full-time four-wheel drive system.

Jarad told me he did most of the repairs while daily driving the Jeep, and that he hasn't had to deal with any significant mechanical issues since owning it. He plans to repaint the Woody in the original Garnet Red color, which he will wrap with wood grain, just as the Jeep gods intended.