MV Agusta, that lovely little decades-old Italian motorcycle company that we all watch like a child taking his first pedals on a bike without the training wheels, has fallen over once again. The long-struggling bike company filed for the equivalent of Chapter 11 bankruptcy (a U.S. code) last week.
Last week, Jensen Beeler at Asphalt & Rubber wrote a wonderful piece detailing the precarious position MV has been in as of late and claims that they were re-structuring their debt. What it comes down to is this: despite showing 30 percent sales growth in 2015, MV Agusta isn't making money fast enough to pay they creditors so they can keep it up.
To make matters worse, they can't take those sales growth figures to new creditors to ask for more money (or a bridge loan) because of a clause in their deal for the €15 million loan from BPM, which states that Mercedes AMG must keep at least a 20 percent stake or give the €15 million must be given back.
So no room for more debt and no ability to give up more equity means MV is in something of a pickle.
G/O Media may get a commission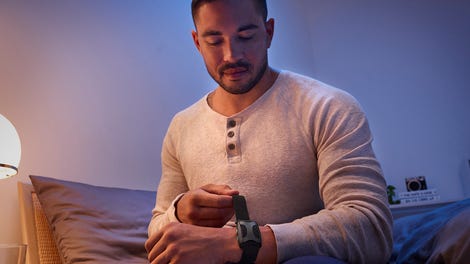 This debt restructuring allows a company to try and prove it that its remaining in business is best for its creditors, and that it has a plan to get there. It freezes the loans so the company can continue to pay operating costs, with the hopes that spending their income on continuing to increase sales trends can put the company in the black.
All of this is sad, although unsurprising, despite massive leaps forward in the areas MV has often been criticized for (dealer network, parts distribution, electronics/fueling issues, etc.) Multiple estimates put their debt in the €40 million range.
MV Agusta claimed they had six new models coming for 2016, and no news has been released as to whether we'll see these as part of MV's plan to get out of debt or they'll be scrapped as they pare down spending.
Either way, it will likely be hard for the Italian brand to convince people it's a wise idea to spend their hard earned money on a bike from a company in such a position.