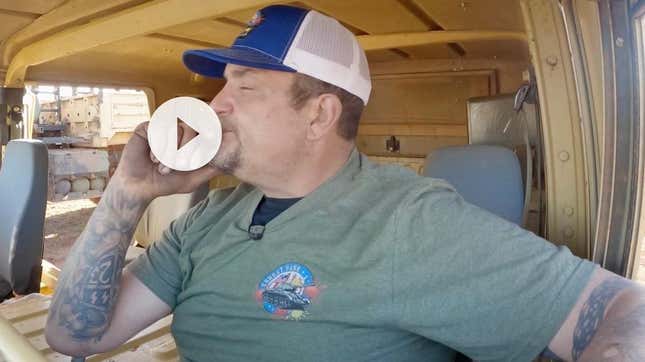 The automotive community is filled with a lot of funny, interesting, brilliant and kind people. It also has a very unfortunate tendency towards gatekeeping and generally being unwelcoming of new and different faces – be they women, people of color, LGBTQ folks or otherwise – and before you point out that this hasn't been your personal experience, it's sadly one for many others.
2024 Nissan Z NISMO | Jalopnik Reviews
Many of us journalists do our best to counter that behavior by sharing the stories of people who might not otherwise get the spotlight for the awesome things they do. The risk with wielding that spotlight is that sometimes it can land on people or organizations that absolutely do not deserve it, and while that's rarely on purpose, how we deal with that as media is incredibly important.
This all leads us to MotorTrend and the jewel in the network's crown, Roadkill, and how that organization dropped the ball on this front on multiple occasions to a degree that prominently placed a man with very obvious neo-Nazi and white supremacist tattoos front and center in the show's most recent episode.
I happened to catch sight of these tattoos while casually watching Roadkill in a hotel room. Despite not exactly being an expert on hate symbols, I still clocked the tattoos while only half paying attention. The episode features hosts David Freiburger and Mike Finnegan road tripping an awesome 1939 Ford from Georgia to Texas. The segment involving the man with the offensive tattoos is just part of the duo's random stop at a military vehicle driving experience in Alabama, around 20 minutes outside Talladega.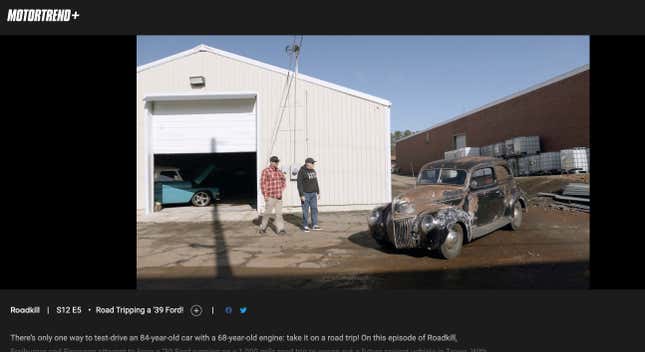 In this particular segment, the tattooed guy, Kevin, is seen waiting for Finnegan and Freiburger in a military Humvee with his head propped on his fist, prominently displaying a shield tattoo with the Nazi SS logo and the numbers 14 and 23. The SS logo is pretty self-explanatory, but the 14 references a popular white supremacist credo which happens to be 14 words long: "We must secure the existence of our people and a future for white children." The 23 refers to the "23 Precepts," a code of conduct for members of the Alabama prison gang, the Southern Brotherhood, all of which is corroborated by the Anti-Defamation League's hate symbol database. Later in the episode, there is a long shot of another set of tattoos with a ghoul or zombie that kind of looks like Hitler and which has another partial SS logo on its face.

I wouldn't make the jump to assume that the show's hosts share or endorse this guy's beliefs, but I do find it odd that in the time they spent with him, they'd not notice the tattoos and say something to the producers. Further, it strains credulity that nobody on the crew noticed literal Nazi SS tattoos during filming, and it's just outright unbelievable that nobody else would notice in all the edits or in the approval process. I mean, I saw it on a 14-inch laptop screen, and it's not like I'm the Rainman of Nazi tattoos.
So I took to social media to ask MotorTrend and the folks behind Roadkill what had happened. I didn't get an answer, but what I got was a fair amount of outrage and support and, more disappointingly, a lot of people taking the other side of the argument, with the bulk of these comments coming primarily from Reddit. That was sadly less of a surprise than it should have been, but what was surprising was the total lack of communication from the MotorTrend group or anyone involved with the show. My posts about the show happened around 7:00 p.m. PT on Monday, May 8. As of noon the next day, the episode was still up, though I did hear from sources inside MotorTrend that it had been brought to the attention of upper management and that they were "frantically trying to take the episode down."
People on Twitter started reporting that the episode had been taken down at around 8:30 p.m. PT that same evening, and any mentions of it on social media had been scrubbed from MotorTrend's accounts as well as the show and show host's accounts. What hadn't happened and what still hasn't happened as of the time of publication is a public statement from MotorTrend that apologizes for what happened.
Concerned, I contacted Scott Shaffstall, head of corporate communications for the MotorTrend Group. I asked what happened to allow something like that to get published and what caused the delay from the acknowledgment of the issue to take down. The statement I got isn't exactly revelatory:
"When we were alerted to the issue with the tattoos on a facility operator in the latest episode, we immediately removed the episode from all platforms. The brief segment has been removed, and the episode will be reposted soon for Roadkill fans."
I then asked if there had been any process changes implemented or talked about that would prevent this kind of thing from ending up on the screens of many thousands of people. I have yet to receive a response, and it's looking like I won't be getting one, based on information I received from a source inside the MotorTrend Group on Thursday.
"We had a quick MotorTrend-wide meeting about it today where the higher-ups, namely our CEO [Alex Wellen], informed employees about the episode, that it's been edited and re-released, and that there's no plans for a public statement at this time," said the source. "They're updating their screen waiver protocol for future guests of the show. They reiterated that this was not hired talent, but someone who popped up on set the day of and they worked him into the show. How nobody noticed the Nazi symbols I do not know, and we didn't get an apology."
So now, knowing all that, what is the takeaway here? It's not shocking that something small, unfortunate or embarrassing could fall through the cracks of a big organization like MotorTrend Group. Videos have to go through many hands before going live, and time is always in short supply. What is shocking is that something this obvious didn't get caught, and what's even worse is MotorTrend's lack of urgency in remediating the issue as well as its total lack of any apology to its viewership for blasting out hate symbols on a beloved car show. Is it an organization worth supporting? I'm starting to think not.

The other takeaway is that we all still have a lot to be ashamed of as car enthusiasts. While we can't control other people's interests or beliefs (nor should we), we can and should be policing the kind of hate-normalizing, unsympathetic and unwelcoming people from our community so that we can all feel safe and comfortable when we go onto a forum or subreddit or show up at an event.
Nazis, neo or otherwise, are bad, and if you sympathize or rationalize their existence and involvement in our society, then congratulations, you're the problem. If you think being intolerant of hate is hypocritical, then go fuck yourself.