An inexpensive pickup truck that's capable, comfortable, seats more than two, fits in your garage and gets vaguely reasonable fuel economy: that's the dream. It ain't a 2015 Chevy Colorado. Actually it's not a 2015 anything, it's a fifteen year old half-ton and it's even got a V8.
The first-generation Toyota Tundra is the "mid-size" truck you wish you could buy today. Equipped to the perfect balance of "basic" and "convenient," it's built in practical proportions and runs a good compromise between capability and economy. And for some reason, everybody forgets it exists.
A Used Truck Sweet Spot
A couple thousand bucks is all you need to buy a bare-bones work truck with plenty of life left in it. But if you move your budget up to the $5,000–$7,000 range you really step up to a sweet-ass world of comfort and capability.
You might not need massaging seats in your pickup, but power windows are nice. Same goes for 4WD, ABS and air bags.
G/O Media may get a commission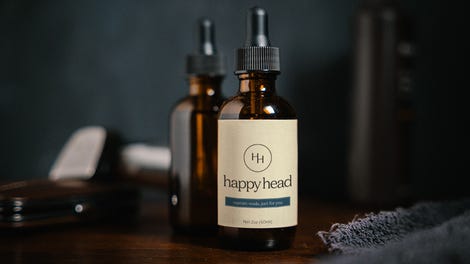 Informal surveys say an old Toyota Tacoma is the default for folks who want a truck for a little work, a little off-road, and occasional trips to the ski slope. But as soon as prospective buyers start researching them they'll make two disappointing discoveries; Tacomas cost more to buy and use more gasoline than everybody thinks.
For what you'd spend on a Taco with 4WD and a useless back seat you could have pretty much the same thing with a nicer cab and V8. So began my interest in the first-gen Tundra.
The Right Size
The extended-cab pickup truck is theoretically a sweet spot for size. A full four-door truck either eats too much into bed space or creates an oceanliner-length vehicle, while a single cab can be limiting in what and who you can carry.
But as soon as you open the door to the backseat of any extended-cab Tacoma, Frontier or even a modern Colorado you'll be bummed to realize there's no chance of a human ass getting in there comfortably.
This is not really the case with full-sized trucks though. The back seat in an extended cab F-150, Silverado, Ram or Tundra from the 2000's isn't exactly luxurious but it's definitely viable for occasional passengers or children.
What I'm saying is, the rear-seat experience in those trucks is superior to a mid-size extended cab from any era.
As the "in-betweener" of trucks from the last decade, the Tundra is about 8" shorter than its American contemporaries. But capability is close, so is cargo and personnel space. My friends, I present "the right size truck."
The Right Engine
While we're pitting the old Tundra against today's mid-size trucks, let's talk power. Its V6 is looks pretty wimpy today, but the optional 2UZ-FE V8 was rated for 245 horsepower and 315 lb-ft of torque when new. That's a little shy on horsepower against the 2015 V6 Tacoma, '15 Frontier and '15 Colorado but bests them all on torque.
But perhaps more importantly; there really is something to be said for the smooth power delivery and sound of an eight-cylinder engine in a truck. It just feels so right.
And the 4.7 liter mill Toyota crammed into the Tundra and its SUV brother the Sequoia has maintained an impressive reputation of not dying, even if it's not exactly a model of volumetric efficiency.
Mid-Size Fuel Economy
A good reason to pick a smaller V6 truck over a full-size V8 is fuel economy. The Environmental Protection Agency says the first-gen V8 Tundra is good for a combined 14 MPG. Fuelley.com has a user-average of about 16, which is what the EPA awarded the 2000 Tacoma in combine driving.

The forums report quite a few Tundras hitting 17-plus MPG, which is about what I was able to wring from a 2015 V6 Tacoma when we highway-overland'd it to Moab months ago. The V6 Frontier we tested did a little better over similar terrain (90% highway, 10% off-road) at around 19 MPG.
So maybe an old Tundra can't really out-eco a mid-sized truck, but the drop in efficiency isn't colossal for the bump you pick up in torque and cabin space with the bigger rig.
Last-Decade 'Luxury' Is Today's 'Just Right'
When the Tundra Limited came out, it was praised for ergonomic excellence and plush seats. The "luxury" features were; power windows, ABS, a decent stereo and high-quality seats. By modern standards that's about the minimum loadout for a truck you can be happy spending hours in. Which makes it the perfect manly-man frill-free log hauler fifteen years later.
The original Tundra is also a big step up in safety from other, older trucks you can buy for less money today. It even pulled off a "Good" score in the notorious moderate front-overlap impact test.
Did I mention it has also has three 12 volt chargers in the center console?
Some History
The first Toyota Tundra came out at the end of the 90's as a true declaration of war by the Japanese automaker against the Big Three on their most sacred domestic battlefront: full-sized pickup trucks.
By this time Toyota had established itself as a solid small-truck shop, but they wanted a piece of those sweet profits Chevy, Ford and Dodge were raking in with their larger trucks.
Now in the '90's, Toyota tested the waters with a half-measure, the T-100, to see if Americans buy a bigger pickup truck from an import brand. The answer was "maybe."
With no V8 and a significantly smaller feel than its contemporary Ford F-150, Dodge Ram and Chevy Silverado the T-100 didn't do a lot of damage to the U.S. half-ton truck market when it was new.
But instead of tucking in their tail and going back to work on the Tacoma, Toyota upped the ante with an earnest entry into the day's full-sized half-ton truck arena.
Optional V8 engine. Leather interior. "Wood trim." By the standards of the early 2000's it was pretty slick, close to domestic rivals on power and capable with about 2,000 pounds of maximum payload and a 7,000-plus pound towing max.
Journalists loved it, too. MotorWeek, Consumer Digest, Motor Trend, Four Wheel and Off-Road and Consumer Guide all bestowed awards the year the truck came out.
In 2003 a full four-door was added for true five or six passenger capacity over long distances, which came with a mild facelift and a sunroof. I think these are still a little too expensive, but keep your eyes on Craigslist.
Some chastised Toyota for not going all the way and building something exactly as big or bigger than the Big Three's half-ton offerings from the onset. (Though I did hear Toyota had originally planned on naming it "T-150." Yeah, I don't see Ford's lawyers being crazy about one.)
But I'm glad they notched the extended cab a slip below the other half-tons, because in today's used truck market the OG Tundra looks pretty much perfect. It's substantial without being annoyingly cumbersome. Comfortable without lugging too much fluff, and inoffensively styled with a solid reliability reputation to boot.
All for generally less money than a comparable-condition Tacoma.
At least that's why I bought one. Stay tuned, you'll meet Truck Yeah!'s new project vehicle soon.
Image via the author, Toyota, Pierce Martin
---
Contact the author at andrew@jalopnik.com.