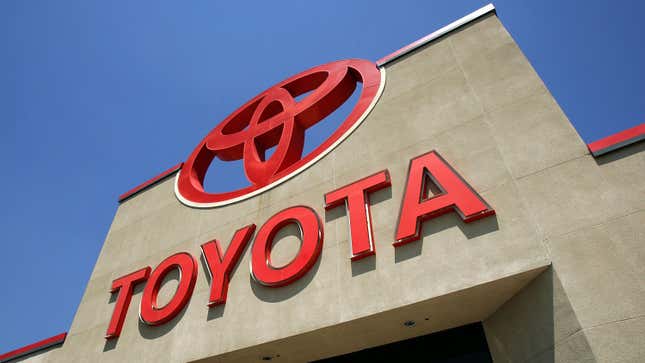 2022 was a bad time to buy a car. As was 2021. And most of 2020. But the good news is, that appears to be changing for the better. Shoppers still aren't likely to land some of the best deals that were available before the pandemic hit, but at the very least, it appears the days of paying over MSRP for the privilege of owning a basic family vehicle are over.
CNN reports that this time last year, about 80 percent of new car buyers paid over sticker. Today, though, that figure has fallen to 36 percent. And while new cars were selling for an average of $700 over MSRP last spring, by December of 2022, new car buyers were paying an average of $300 below MSRP. But while that's good news for consumers, CNN was quick to point out that it still pales in comparison to the $2,600 you could expect to save back in 2019.
What's not such great news for consumers is the average transaction price. It was still reportedly just under $50,000 in December. That's an increase of about $10,000 and more than 25 percent compared to what it was back in 2019. Thanks to the chip shortage, automakers focused on building better-equipped vehicles that come with higher profit margins. So you may be able to get a Kia Telluride at or below MSRP now, but you may still have a hard time finding a base-model Telluride LX.
Not all dealers have given up on charging MSRP, either. Looking locally for Kia Tellurides, one dealer has them listed for a few hundred dollars below MSRP, while another one is still charging $10,000 over sticker. You can also expect to continue to be forced to pay dealer markup if you're in the market for something with limited availability. So even though you may find a new Honda Civic for less than MSRP, you'll probably be out of luck finding a similar deal on a Civic Type R.
At the very least, though, things are improving. Automakers are building more cars, dealer inventory is up 83 percent compared to the beginning of 2022, used car prices are falling, and over the next year, the car market may actually return to something resembling the way it was before the pandemic. We hope.