I've got umbrellas on the brain ever since I found out that the 2019 Aston Martin DB11 Volante can be optioned with one. The trouble is, only the hyper-exclusive cars seem to come with them. What's up with that?
Over the weekend, I learned that there was once a Nissan that came with an umbrella. It was the 1991 Pulsar GTi-R and now I'm obsessed. You can see the umbrella in these images of one that was sold for $12,995 on Japanese Classics. Tucked neatly into the right-hand side body panel was a little compartment for a full-sized umbrella. It even had a little door of its own!
The Aston's umbrella, as cool as it was, was just strapped into the trunk via some Velcro. The Nissan's umbrella placement is so much better because it has a specialized compartment so much closer to the passengers. Someone was obviously thinking about driver convenience.
Consider this. If it's raining, you have to hurry to the back of the Aston to fetch its umbrella out of the trunk before you can use it. With the Nissan, all you need to do is open the door, pop it out and boom! Ready to use.
G/O Media may get a commission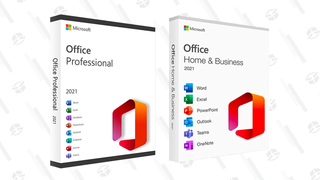 89% off
Microsoft Office Professional 2021 Lifetime License
It's kind of like the umbrellas you'd find in a Rolls-Royce, which are also kept in special compartments, but in the car's doors. This, I presume, is so valets can remove and open them up for you.
Why don't more cars have built-in umbrellas? It's not like only Nissan, Aston Martin and Rolls-Royce drivers get caught in the rain; we all do! Personal umbrellas create so much unnecessary clutter in cars. All cars should have little umbrella cubbies.
Anyway, here's the rest of that rad Nissan.
[h/t to Russell!]