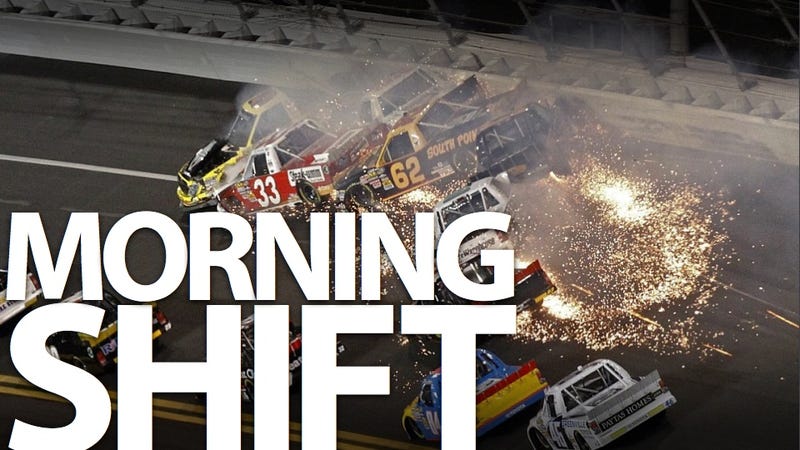 The Morning Shift
All your daily car news in one convenient place. Isn't your time more important?
This is the Morning Shift, our one-stop daily roundup of all the auto news that's actually important — all in one place at 9:00 AM. Or you could spend all day waiting for other sites to parse it out to you one story at a time. Isn't your time more important? Photo Credit: Reuters
---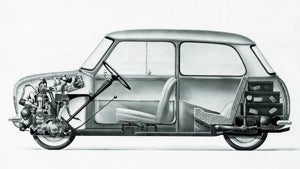 1st Gear: We're told Mini's Geneva concept study will sport a 3+1 seat configuration similar to that of the Toyota iQ and that its design and tech features, including a variety of weight-saving tricks and components, will be applied to the next generation of Mini models. Stop giggling. I know they don't have a history of doing that recently. But wait, seriously, the concept will measure a little over 11.1 feet in length, splitting the difference between the current three-door and the original 1959 Mini. There may still be hope yet!
---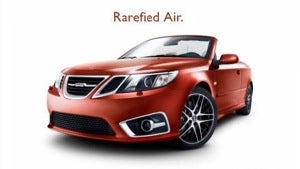 2nd Gear: This is the Saab 9-3 Convertible Independence Edition — a limited edition model of just 366 units to be built and sold worldwide. Why 366 units? According to Saabsunited, it's apparently one for each day that's passed since Spyker Cars took over the company from GM. What better way to show your independence than building a special edition car on a platform owned by the company you're now celebrating your independence from, right?
---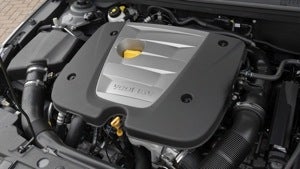 3rd Gear: The Chevy Cruze may be getting an oil-burning option. That's right, GMInsideNews is reporting GM will start building a Cruze diesel model for the 2013 model year, possibly with the same 2.0-liter engine found down under and in some place called Europe. We guess with the new Civic on its way, this is probably the only way to retain the fuel economy star.
---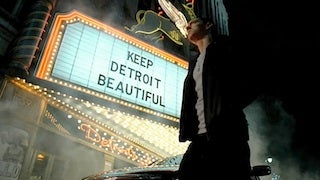 4th Gear: The "Imported from Detroit" Eminem ad is the commercial that just keeps on giving for Chrysler, as yet another pro-commercial piece is penned, this time for AdAge and written by none other than David Kiley. Good piece, but didn't he knock it with a needed-to-be-updated piece at Autoblog just a week ago? Yeah, he did. Huh. Weird.
---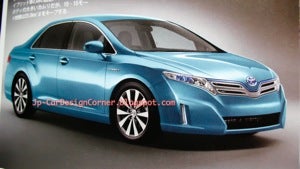 5th Gear: Japanese buff book Japanese Best Car claims the next Toyota Camry, set to debut in October, will be a hybrid-only model in Japan. No word on whether that's going to be true here in the United States. Our guess is no.
---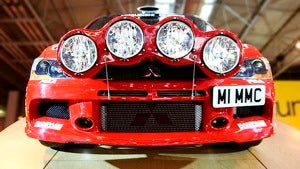 6th Gear: I'm not going to say Mitsubishi's given up on the U.S. market, but well, they've given up on the U.S. market. At what I mean by that is that they have no plans on any U.S. market-specific vehicles. That's probably for the best. Maybe just make this an Evo-only market, k?
---
Reverse:
⏎ If you're in Metro Detroit, don't even bother going outside. It snowed like 10 billion inches last night. Trust me, I know. My mother called to tell me. [Freep]
⏎ The miracle of the Daytona fireball. [Daily Mail]
⏎ It's "Prii," not "Priuses" or even "Priusissies." Finally, our long national nightmare is over. [Detroit News]
⏎ Trevor Bayne, at 20 years and one day old, became the youngest-ever winner of the Daytona 500 by being the one guy who didn't crash, winning the Wood brothers first Daytona 500 since 1976. [Washington Post]
⏎ America needs a good, small pickup. Word. [Detroit News]
⏎ Apparently, the Senna biopic was epic and you should go see it if you're in New York. [Village East Cinema]
---
Today in Automotive History:
NASCAR, the soap opera of motorsports, was officially founded on this day in 1948. Yes, we know we're being sponsored by some NASCAR-themed TV show today. No, there's nothing I could do about that. Go check today's "what happened in automotive history" at History.com. It sucks, I know. [History]
---
Redesign Note:
There's now a scrollbar on the right sidebar. And no auto-movement of the bar. Yay, your prayers have been answered! Or at least one of them. Next up? Fixing notifications, private messages (yes, your old ones will still be there) and heart-clicking!
---
Show us your tips!
Got tips for our editors? Want to anonymously dish some dirt on a competitor? Know something about a secret car? Email us at tips@jalopnik.com.
Looking for our forums?
Click here for the Opposite Lock or Tips forums.
Get more Jalopnik!
Want even more Jalopnik? Want to know which of your friends read us? "Like" us on Facebook and follow us on Twitter.