1st Gear: It Gets Worse
MitsuTireInflateGate (is that trending on Twitter yet? You may need to help me out with this) may not be limited to just a batch of microcars.
The automaker today conceded that maybe, just maybe, all of its current and discontinued Japanese-market vehicles had been cheating on fuel economy tests by fiddling with tire pressures. Via the AP:
Mitsubishi Motors Corp., the Japanese automaker under investigation for lying about fuel economy data for some models, said Wednesday such tampering is suspected in all of its vehicles sold in Japan.

The company has said it carried out false tests and gave inflated mileage on minicars known as "kei," whose production began in 2013, called eK wagon and eK Space light passenger cars under its own brand and Dayz and Dayz Roox that it produced for Nissan Motor Co.

The company said the extent of such fraudulence was wide, possibly affecting all current and discontinued models sold in Japan. It abided by mileage-test requirements for vehicles sold abroad, it said.
Ouch.
2nd Gear: Mitsubishi Plays The Long Game
But for now, the scandal is Japan-only. And in the U.S. market, despite years of struggling, this New York Times article points out that Mitsubishi is actually on a bit of an upswing right now.

Although Mitsubishi is a bit player, it is increasing new-car sales faster than most other automakers and is expanding its sliver of the American market. Helping the surge are a few affordably priced models that can appeal to consumers on tight budgets, a group other car companies often ignore.

The company says the vehicles it sells in the United States — like the Outlander sport utility vehicle and the Lancer compact — are not affected by the fuel-economy deception that took place in Japan. American customers and dealers seem unfazed.

[...] Its performance stands in contrast to that of Volkswagen, which has been mired in an emissions scandal of its own. Last month, Volkswagen sales fell 9 percent, continuing a steady decline since the disclosure in September.

If anything, Mitsubishi's low profile has helped it weather the storm in the United States. "With Mitsubishi, it's a very small number of people who even possibly care" about its troubles at home, said Karl Brauer, an analyst with the auto research firm Kelley Blue Book.
G/O Media may get a commission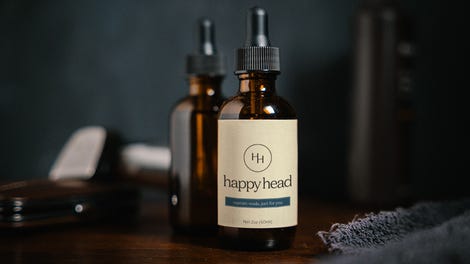 People scoffed when Mitsubishi killed off the aged Galant, leaving them without a midsize sedan, but no one is buying those anymore anyway. And sales of the competitively-priced Mirage and crossovers can draw buyers away from used cars, the Times reports.
Stay up, Mitsubishi.
3rd Gear: Toyota Down For The First Time In A While

Meanwhile at a much larger Japanese automaker, there's a little more of a downturn than there's been in some time. From Bloomberg:
Toyota Motor Corp. said annual net income will probably decline for the first time in five years, as currency swings that had spurred record profits now pose stiff headwinds.

Net income may drop 35 percent to 1.5 trillion yen ($13.8 billion) for the fiscal year ending in March, Japan's largest company said in a statement Wednesday. The forecast trailed the 2.19 trillion yen average of 23 analysts' estimates compiled by Bloomberg.

President Akio Toyoda has presided over three straight years of record annual profit, as a weakening yen boosted earnings from Japan-exported Corolla compacts and Lexus RX SUVs sold overseas. Building new plants outside Japan and other measures that could insulate earnings against yen swings have taken on added urgency, with the currency strengthening more than 10 percent against the dollar this year and Toyota's sales growth in the U.S. stalling.

"We have benefited from an exchange rate tailwind that has helped raise our earnings above the level of our true capabilities," Toyoda, 60, told reporters in Tokyo. "We believe that we have built up the strength to take on these challenges. However, our initiatives are still in the implementation phase."
4th Gear: The Tesla Model 3 Design Isn't Final
I haven't seen it in person yet, but I don't have much love for the way the Tesla Model 3 looks in the photos and videos I've seen. But Reuters confirmed what everyone kind of knew already: that the design of the prototypes doesn't represent the final product, probably.
Tesla Chief Executive Elon Musk last week jolted investors with the news that he planned to accelerate production at the Fremont plant, which is now targeted to build 500,000 vehicles in 2018, two years ahead of schedule.

The accelerated production schedule is "aggressive," Barclays analyst Brian Johnson said in a phone interview on Tuesday. "Finalizing the design work, and lining up the suppliers and launching in one and a half years seems not possible."

On a conference call with analysts last week, Musk acknowledged that the Model 3 design was not complete, saying it would take another 6-9 weeks to complete engineering decisions.
5th Gear: Volkswagen Execs Didn't Do Anything Wrong, Said Volkswagen
Great news at Volkswagen: an internal investigation, by Volkswagen, revealed "no serious violations by past or present top executives" over the diesel cheating, reports USA Today.
The German automaker's board said in a statement that although the investigation is not yet complete, an internal probe has uncovered no "serious and manifest breaches of duty on the part of any serving or former" top executives.

The company reiterated that it would not disclose details of the internal investigation until at least late 2016. VW fears that releasing details would disrupt the criminal investigation ongoing at the U.S. Justice Department.
It's amazing how that always happens!
Reverse: Go Tubeless
Neutral: How Can Mitsubishi Succeed In The U.S.?
Is the automaker doomed here eventually, like many assume, or can it come back?