I don't really understand how anyone could lose a whole car, but apparently it happens even to rare and valuable prototypes, like the 1967 Ford Shelby GT500 EXP prototype, which has been missing for half a century. Many thought it to be destroyed after it completed testing, but now it's been discovered and its restorers need your help to fill in the blanks of where it's been all this time.
The big block Shelby coupe was called "Little Red" and was created by Ford and Shelby American to have a Paxton supercharger. Eventually, it became the model for the 1968 Mustang California Special. For the performance-minded of you, it's the only GT500 hardtop coupe built by Shelby and factory-equipped with dual quad carburetors. For the more historically-minded, it is also the second GT500 coupe ever to be "serialized and completed," according to a Barrett-Jackson press release.
In fact, Craig Jackson, the CEO of Barrett-Jackson, was part of the crew who discovered Little Red in rural North Texas this past March, and verified that the car was indeed the lost coupe. It had been stored there by its owner for over 20 years. Instead of using the Shelby serial number, which led nowhere, the team found the car's original Ford VIN number and was able to track down its last owner.
Here's how the rest went down:
After initial contact with the owner via social media in February, Billups and Little Red's owner agreed to meet in Dallas, Texas. On March 3, 2018, Billups, along with automotive journalist Al Rogers and Ford Mustang and Shelby specialist Todd Hollar, were given access to the Texas property where Little Red spent the last 20 years.

When the team discovered the vehicle in March, it was identified as the original missing experimental car with the assistance of renowned Ford Mustang expert Kevin Marti. The team also verified its authenticity using cross references, serial numbers, date codes and other confidential documents proving the vehicle was, in fact, the missing Shelby prototype, Little Red.
G/O Media may get a commission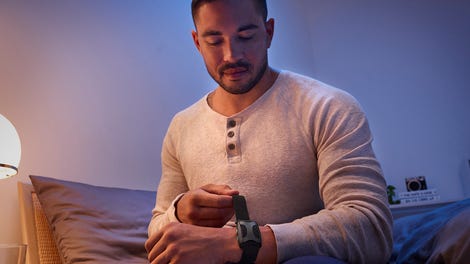 The restorers also want the car's full history and has welcomed the public to submit personal accounts, stories and photos that include Little Red. Bit by bit, it hopes to piece together this priceless prototype's story. To do so, simply visit ShelbyPrototypeCoupes.com.

Let's internet the hell out of this.
(h/t to John!)