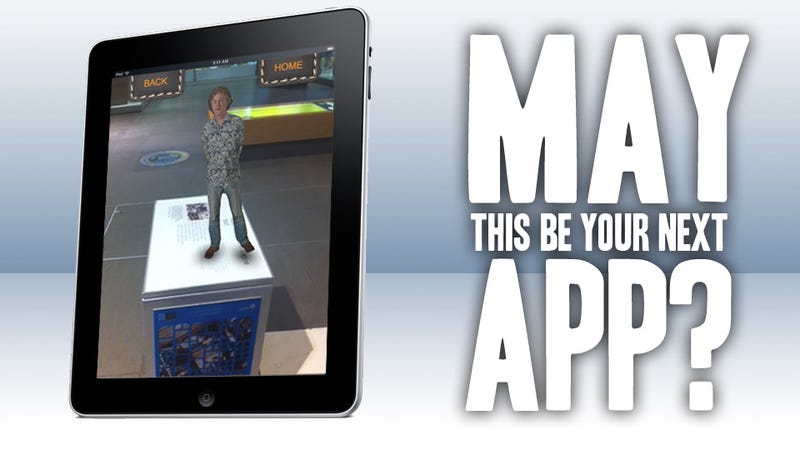 Seeing The Science Museum in London's new exhibit, Making the Modern World, is probably great. But wouldn't it be greater if Top Gear's James May was with you, going on and on why everything there is so incredible? And wouldn't it be even greater than that if he was tiny and you could hold him and turn him all around while he's talking? Well, you pretty much can, thanks to the museum's amazing new augmented reality app.
The app, which runs on your iPhone, iPad, or Android device, uses a combination of your device's camera and special markers in the museum to create a tiny, 3-dimensional James May who'll, say, tell you why the Rocket locomotive was so important, and, if he's true to the James May we know and love, why you're such an imbecile for not knowing that.
The augmented reality system also means that how you point your camera at the marker changes how you're seeing li'l James May— so you can watch him rant from the top of his head down, or over his shoulder, or staring right at his ass. I'm sure there's someone out there for whom this realizes a very specific fetish.
It's unkown if there are settings to change that shirt.
If you're sadly not in London, you can still use the app by printing out the markers and using them wherever you are. No word yet as to an update with context-sensitive content, so James May could lecture you about every object in your daily life, until you defenestrate yourself.
(thanks to Roberto!)