Is there a more perfect hipster union than MINI and the iPhone? No. So MINI, in conjunction with Allstate, is offering an iPhone application to manage all your roadside assistance needs. Because, you know, that's necessary.
This news makes us wonder what the percentage of MINI owners who also possess an iPhone is. We're betting it's obnoxiously high. The demographics just line up so well. Anyway, the roadside assistance application works for both the iPhone and Blackberry's, and it apparently makes the process of breaking down tech savvy and somehow hip. You can select the type of service you need and send your request along and Allstate will be along to provide. Just what kind of message is this sending though? Do MINI's break down so often you need a dedicated software program to manage all your service requirements? Is Allstate's phone service so bad you need to avoid it? Seems a transparent attempt at painting a picture of cool while just being obnoxious.
PRESS RELEASE

MINI IS THE FIRST MANUFACTURER TO LAUNCH A MOBILE APPLICATION FOR ROADSIDE ASSISTANCE
MINI owners can now access roadside assistance with the touch of an icon

Woodcliff Lake, NJ – August 20, 2008... MINI USA announced today the introduction of a free app to MINI owners that allows access to roadside assistance with the touch of an icon. The new MINI Road Assist mobile application was developed by Allstate Roadside Services and is available for iPhone and select BlackBerry users. The app connects users to roadside assistance while automatically supplying the service provider with all relevant information about the vehicle, most importantly, its exact location.
"MINI owners appreciate technological innovation and will welcome the additional peace of mind that comes from having fast, easy access to the free roadside services provided during their warranty period," said Jim McDowell, Vice President MINI USA.

Whether it's for a battery boost or to replace a flat tire, the new MINI Road Assist app for iPhone and BlackBerry users puts control in the driver's hand – and handset. Perhaps the best part, it eliminates the need for lengthy conversations about vital vehicle information and location and jumps directly to sending help after a short call.

To begin using the app, MINI owners will need to download it to their iPhone or compatible BlackBerry device. Step-by-step instructions guide users to enter their Vehicle I.D. (VIN), name, address and other details – even uploading a photo of their MINI. When a MINI owner needs roadside help, they simply launch the app, select their service need and press the "call" button. Their user information, vehicle location and service need are all transmitted automatically to customer service representatives – saving valuable time to get them motoring again as quickly as possible.

This feature utilizes global positioning system (GPS) technology, pinpointing a caller's location to help customer service representatives identify the nearest available service provider and communicating their exact location. Once service is confirmed, the mobile app delivers the driver with the service provider's name, an estimated time of arrival and an automated service follows up to ensure the issue has been resolved.

"As the exclusive provider of roadside assistance for MINI USA and a number of other prestigious auto brands, Allstate Roadside Services is proud to launch this application designed to enhance the MINI owner's experience," said Patrick O'Brien, president of Allstate Roadside Services.

It's free to MINI owners and can be downloaded here: HYPERLINK "http://www.allstateroadsideservices.com/mini/" http://www.allstateroadsideservices.com/mini/

To access a video of the app and how it works, click the link:
HYPERLINK "
"
All MINI USA owners have access to roadside assistance free of charge as long as the vehicle remains under warranty. Customers whose warranty has expired may still download the free app and use the roadside assistance for a fee set by the service provider.
---
More on auto insurance from G/O Media's partner. Jalopnik is not involved in creating these articles but may receive a commission from purchases through its content:
- Cheapest Car Insurance Companies
- USAA Auto Insurance Review
- Best Car Insurance Companies
- Geico Auto Insurance Review
G/O Media may get a commission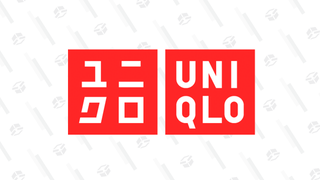 Year-round basics
Uniqlo Summer Sale