Good morning! Welcome to The Morning Shift, your roundup of the auto news you crave, all in one place every weekday morning. Here are the important stories you need to know.
1st Gear: Who Is Driving? Oh My God, Car Is Driving! How Can That Be?
After California imposed new restrictions on how autonomous cars could be tested on public roads, several states have stepped up to try and take the lead on developing these vehicles. One of them is Michigan, which is a perfect place for autonomous car testing: home to tons of automakers, bad roads, terrible weather, and so much more.
Now a Michigan senate committee is laying the groundwork for the autonomous ride-sharing networks to come. That august body is soon expected to OK bills that would allow these cars on the road without a human driver at all, because the car itself would count as a driver, reports The Detroit News.
The Senate Bills 995-998 would allow for on-demand, ride-sharing autonomous vehicle networks to be operated by auto manufacturers. The legislation would update a Michigan law passed in 2013 that took effect in March 2014 that allows for autonomous vehicle testing on state roads.

Michigan law now requires a self-driving car have an operator who could take over if necessary. The proposed law would allow an automated driving system to operate as the driver.
G/O Media may get a commission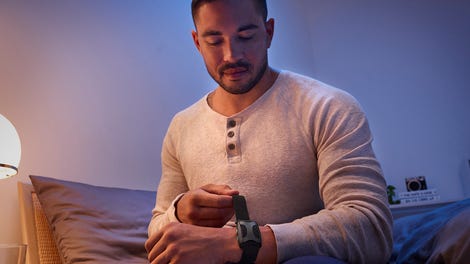 If approved they would need a vote in the senate and then approval in the house before going to the governor's desk. The robo-cars are coming!
2nd Gear: A Settlement For The VW/Audi V6 May Come By October
Volkswagen's huge settlement with regulators and buyback offer to owners only covered the cheating 2.0-liter diesel four-cylinder engines.
What of the 3.0-liter V6 in various VW, Audi and Porsche cars? That settlement is still coming, probably in October now, reports Reuters:
Dietmar Voggenreiter, head of sales and marketing worldwide for Audi (NSUG.DE), told Reuters in an interview in Hong Kong on Wednesday that negotiations related to 3.0-litre engine VW and Audi cars were progressing well.

"(We're) in really good discussions with U.S. authorities," said Voggenreiter. "Hopefully in October, latest the beginning of November, we will have the final agreement with the U.S."
3rd Gear: Most Analysts Expect A Sales Decline In August
After years of consecutive record sales (unless you're Volkswagen), new car sales are beginning to "plateau," as the industry likes to say. August is nearly over, and this graphic from Bloomberg illustrates where analysts expect things to land:
If this proves accurate, things should shake out OK for Fiat Chrysler. For most everyone else, not so much.
4th Gear: Let's Not Talk Data
Automotive News has an interview with the CEO of Harman International, a company that makes high-end infotainment systems for various premium brands in addition to the fancy stereo systems it's arguably best known for.
Business is good, but let's not talk about the question of who owns all the data your high-tech car is collecting:
Do you have a plan for the data produced?

We don't want to get into a debate about who owns the data. We want to be the data manager.

What can you do with the data?

We can get the data through our own infotainment systems, through our telematics, then we can look at driver behavior, we can do proactive diagnostics on the car ahead of planned service intervals. We can carve out a stream of data for insurance companies.

What is that worth to you?

That's an interesting question. We want to have a subscription-based service, for example if you're providing data back to the dealership. Same for the Red Bend over-the-air software updates. That's a subscription service and we get paid on how much the customer uses or on an annual basis.
Hmmm.

5th Gear: Hydrogen Military Trucks?
In October, General Motors and the U.S. Army will show off a prototype Chevrolet Colorado-based hydrogen fuel-cell electric vehicle to demonstrate that fuel's potential benefits for the military. Could that be the next big thing in defense? Via The Detroit Free Press:
None of GM's brands has a fuel-cell vehicle on the personal-use market yet, but the company has been working on the technology for years. In 2008, GM launched a three-year trial by outfitting 100 Chevy Equinox SUVs with hydrogen tanks and a fuel-cell powertrain.

Rogers said the Army's focus is on the technology and its capabilities, regardless of the platform.

"This project is another example of how fuel cell propulsion can play a role in non-traditional applications," said Charlie Freese, executive director of GM's global fuel cell activities, in a news release. "We need to continue pursuing these opportunities along with our plans for production of a commercial fuel cell system in the 2020 time frame."
History: The Power Of The Almighty Sun
Reverse: Who Should Own The Data Collected By Your Car?
Harman won't go there but I will. Who's responsible for everything that gets collected?