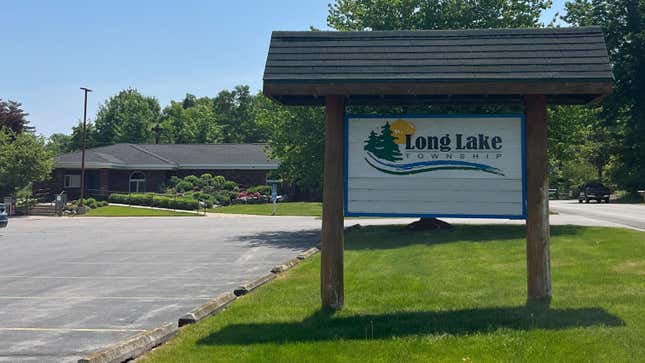 We've learned a lot of lessons at Jalopnik over the years. One of the big ones is that certain busy-body local officials hate it when you have too many cars on your property. Long Lake Township, which happens to be the township where I currently live, has been after Todd Maxon, who I guess is sort of my neighbor, for 16 years over this most "Jalopnik" of issues.

According to a report in the Traverse City Record-Eagle:
Todd Maxon has so far declined to speak publicly about the case, although information from the Institute for Justice and court filings state he spends his free time fixing up vehicles, some for personal use and some to sell.

Maxon also purchases vehicles for parts and sells scrap metal to recyclers; this is not a business, these filings state, but a hobby that does not produce a profit.

That hobby, in 2006, attracted the attention of township officials, who accused the Maxons, whose property is zoned residential, of violating the township's zoning ordinance.

One of the Maxons' attorneys, David Bieganowski, said, at one point, the township sent an official to the Maxon home to inspect the "junk" vehicles and many started when Todd Maxon turned the ignition key.

The dispute, however, continued and records show in 2008, the Maxons settled a zoning ordinance violation lawsuit with the township out of court.
As part of that settlement, Maxon agreed to maintain the status quo, not adding to his collection of old cars. But, after neighbors complained that the number of vehicles had grown, the township hired a drone operator to search the property from above, once in 2017 and once in 2018.
These searches were conducted without a warrant, and will soon be the subject of a case before the Michigan Supreme Court that will aim to determine whether Long Lake Township's use of the drone constitutes an illegal search.