Autonomous car research and tech is booming right now, and it's evolving and developing so quickly that sometimes it pushes into spaces yet undefined by legislation. Today, Michigan signed a new law into place that should allow the testing and selling of self-driving cars to absolutely flourish in the state.

The package of bills would allow self-driving cars to drive on any Michigan road and for people to purchase completely autonomous cars for private use when they become available.
Additionally, the new laws would "allow ride-sharing services without drivers to be operated by auto manufacturers or by ride-hailing services such as Lyft or Uber." Michigan Governor Rick Snyder signed the new law in Dearborn at the Automotive Hall of Fame today, reports The Detroit News:
The package of four bills (Senate Bill 995-998) landed on Snyder's desk late last month after the bills went through the House and Senate with near unanimous support. The main bill allows self-driving vehicles to operate on any Michigan roadway. It allows automated platoons of trucks to travel together at set speeds. And it allows networks of self-driving cars that can pick up passengers on-demand.

It also creates the Michigan Council on Future Mobility to make recommendations on statewide policy to keep Michigan ahead of the game.
The new law updates the one from 2013, which, according to the National Conference of State Legislature website, read:
Defines "automated technology," "automated vehicle," "automated mode," expressly permits testing of automated vehicles by certain parties under certain conditions, defines operator, addresses liability of the original manufacturer of a vehicle on which a third party has installed an automated system, directs state DOT with Secretary of State to submit report by Feb. 1, 2016.
G/O Media may get a commission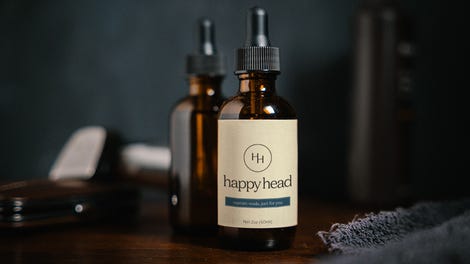 Michigan Senator Mike Kowall said, "We're getting government out of the way, we're letting industry grow at its own rate."
Snyder hopes that the law will help increase Michigan's autonomous vehicle development. Indeed, it was reported in May that Google's self-driving car project would open a huge development center in the state. "It's not about racing on legislation," he said, "but it's about having good, smart legislation that's about safety first and then creating an environment for innovation."
The home turf of Ford and GM, this law would potentially give carmakers free reign to test self-driving cars in Michigan as they please, without wading through legislative red tape. Recode points out that "only motor vehicle manufacturers are allowed to operate an on-demand network of self-driving cars," however.
Which means that the big tech companies like Google, Uber and Apple cannot test or launch self-driving cars in Michigan unless they work with traditional automakers, or unless they can get approval for their car or prototype approved by NHTSA.
Michigan is among the eight other states (plus Washington, D.C.) that legally allow testing of autonomous cars, according to The Detroit News.