Michael Fassbender already seemed like a likeable enough guy. I mean, he starred in a delightful movie about huntin' Nazis, for Pete's sake. But at Lone Star Le Mans last weekend, Fassbender was competing in the Ferrari Challenge support races, and surprise: he's just getting started but already pretty decent at racing.

Admittedly, I'm terri-bad at keeping up with celebrities. Our photographer Kurt Bradley had to list off a whole bunch of movies until he got to one I recognized and then it clicked, "oh, he's that guy!" Usually if there's even a semi-famous person racing a car, I'd honestly rather give that pit (and occasionally also that car if they're somehow slummin' it on track with me) a wide berth.
But lo and behold, Fassbender actually doesn't suck at this. He started racing with Scuderia Corsa's Ferrari Challenge team this year with one of the current-spec 488 Challenge cars and already scored a third-place podium finish at Mosport.

Here's Fassbender talking about getting started this year with Jimmy Fallon, mentioning going 150 mph on Laguna Seca like it's no big deal. (Shout out to the Austinites who yelled "woo!" in the audience, of course.) I'm pretty sure the Ferrari 488 Challenge cars exceeded 150 mph on Circuit of the Americas' long straight last weekend, for what it's worth.

G/O Media may get a commission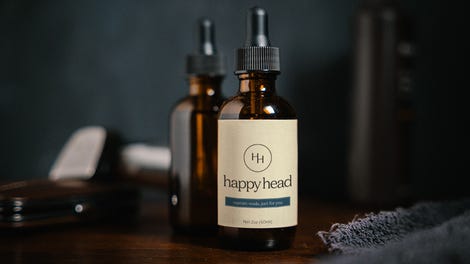 He's only been doing a few races this year, but so far, not bad. He ended up near the bottom of the results for his first race, but he worked his way up to mid-pack for the next one. He got penalized in one race Road America for starting an incident, but that's the only one so far. For the other race there, he finished fifth. Motor Sport noted that he's also remarkably consistent behind the wheel, which is a good place to start when you're trying to nitpick opportunities to pick up more speed.

We may make fun of Ferrari Challenge's tendency towards crazy crashes, but the pointy end of the field is not easy to catch. Mid-pack and a podium there when you've just started racing is not bad.

While we didn't get any spare time as his publicist had everything on lockdown—and we are proudly the kind of publication that will publish when you fart out of turn—those who caught Fassbender in passing said that he's actually pretty serious about getting faster in the car and sticking with it.

Stuff like this is good for the sport, too. Racing could use a few more fast famous dudes. It's too easy for the rest for the rest of the world to ignore auto racing entirely when it remains in its own cozy, little bubble. When that racing bubble overlaps with other things people care about—like, oh, the guy who played Steve Jobs a while ago—people pay more attention.