Mercedes backed away from F1 team boss Toto Wolff's earlier threat that they may have to instate team orders if their two star drivers can't quit hitting each other. Good news! Nico Rosberg and Lewis Hamilton will continue to be able to race each other, providing entertainment for us all.

Rosberg, Hamilton, Wolff and team technical director Paddy Lowe met today to ensure the racing—which sometimes is the only racing for the lead with this year still heavily dominated by Mercedes —will continue, per a statement by the team:
Our drivers were informed that they remain free to race for the World Championship.

We believe this is the essence of Formula One, including between teammates. As passionate racers, we want to see them racing, and so do the fans of Formula One.
Rosberg and Hamilton have forgotten they're in sleek F1 cars with delicate wings as opposed to rough-and-tumble stock cars several times lately and their most recent incident of rubbin's racin' cost Mercedes a likely 1-2 finish. Mercedes claims that three incidents in the past five races between the two drivers cost the team over 50 points in the constructors' championship.

Thus, the agreement to let them keep racing came with some hefty disclaimers. Per today's statement, the team strengthened its own Rules of Engagement with stronger deterrents from teammate-on-teammate contact. Should a driver violate the Rules of Engagement, Wolff told Motorsport.com that the deterrents could include things that would directly affect a driver financially, or worse yet, affect his shot at the F1 driver's world championship. However, Wolff would not go into details as to what those exact rules and deterrents were. As far as he is concerned, this is their last chance to get it right.

G/O Media may get a commission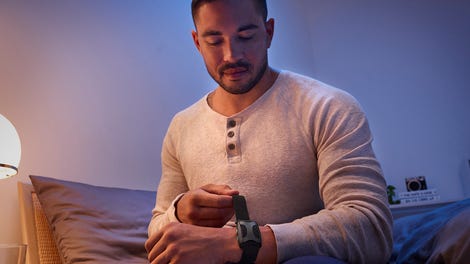 Drivers were also reminded that the team may give them instructions in order to guard against the potential loss of constructors' points as well, which will sometimes include instructions to let the other teammate pass.

The team ended their statement with a threat, both to its drivers as well to F1 fans everywhere:

If the drivers do not honour the revised Rules of Engagement, we may impose team orders as a solution of last resort.
Team orders aren't out of the picture yet, folks. We can't let things get too exciting up front, lest there be grave consequences.