If, for some unholy reason, you weren't too flummoxed by the amazing Aston Martin and Red Bull Formula One-inspired hypercar project with a one-to-one power-to-weight ratio, Mercedes-AMG is developing a F1-inspired hypercar project with a one-to-one power-to-weight ratio, too.

But with gull-wing doors. All is about to be right in the world.
According to Top Gear, a "high-level source" with the Mercedes F1 team at the Belgium Grand Prix confirmed that the new hypercar is "definitely happening." From the report:
The Merc-AMG F1 road car will use a carbonfibre monocoque, and feature a gullwing-style cockpit canopy, good both for packaging reasons but also as a link to models like the Fifties 300 SL and the recent SLS. Like the Aston/RB, the target is a one-to-one power-to-weight ratio, but the Merc-AMG is thought to be slightly more civilised than that car, and therefore a little heavier. This means that it'll need a thoroughly reworked version of the unit that powers the F1 car; remember, the ICE part of the equation in the current W07 car is good for up to 700bhp, with extra energy derived from the complicated MGU-K and H systems.
There's a high chance that this supposed hypercar would also benefit from some hybrid power to help balance out its power-to-weight ratio. Top Gear is declaring it one of two special AMG models to celebrate the sub-brands 50th anniversary in 2017.
EVO Magazine also "confirmed" the hypercar at the Belgium GP (I'm assuming, as they didn't cite TopGear), going into a little more detail. EVO's report claims the car will benefit from both the 1.6 liter F1 engine as well as three or four electric motors good for around 150 horsepower each. All that power is expected to get the car to 60 mph somewhere very near to two seconds, and an overall top speed of 220 mph.
G/O Media may get a commission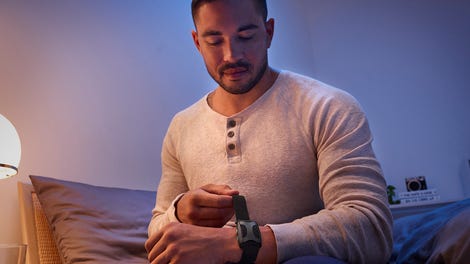 It's not exactly clear when we'll get to peek at what Mercedes-AMG is working on, but considering how early Aston Martin clued us in on the AM-RB 001 concept already, one would expect the Germans to catch up soon.
Considering this new gullwing hypercar (of my dreams) is for AMG's 50th next year, we could see it in some form then. It's not expected for production until at least a year after that, so I'm not sure I can count it as the best birthday present ever.
That is unless someone bought it for my birthday.