Mercedes has pulled the plug on at least one advertisement for the new E-Class after multiple groups reached out to the Federal Trade Commission to investigate the ad campaign for overstating the vehicle's driver-assistance systems.

The 2017 Mercedes-Benz E-Class features the company's 'Drive Pilot' system which is intended to help with lane-keeping and adaptive cruise control, and on the freeway can be used to control the car for 30-second intervals before alerting the driver to touch the steering wheel again.
The ad campaign for the launch of the new E-Class may have been exaggerating on the car's driver assistance systems and its capability, starting with a print ad touting the E-Class as a "self-driving car from a very self-driven company," as well as a commercial showing the driver removing his hands from the wheel while driving.
The commercial was called into question by various safety groups yesterday and was brought to the attention of the Federal Trade Commission to investigate. Mercedes later confirmed to Automotive News that it was pulling the ad from rotation:

Mercedes spokeswoman Donna Boland told Automotive News Thursday afternoon that the automaker has decided to take the ad out of the E-class campaign rotation because of the claims.

"The new 2017 E class is a technological tour de force and is a significant step towards achieving our vision of an accident-free future," Boland wrote in an email. "We do not want any potential confusion in the marketplace to detract from the giant step forward in vehicle safety the 2017 E class represents."

G/O Media may get a commission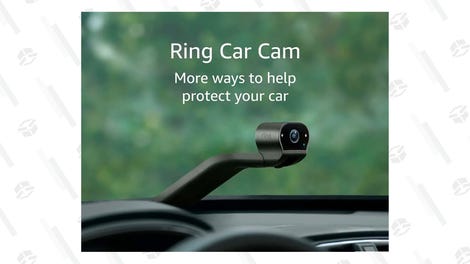 The version of the ad uploaded to YouTube, which has now been labelled private, showed the driver releasing control of the steering wheel with a disclaimer (that only popped up for around seven seconds) at the bottom having to clarify that the "vehicle can not drive itself."
Jalopnik has reached out to Mercedes to see if the rest of the E-Class marketing campaign has been affected, and here's more from their spokesperson via Automotive News:
"Bottom line: We take very seriously our reputation as a leader in automotive safety," Boland said. "We've always stressed that its technology is designed to assist the driver, not to encourage customers to ignore their responsibilities as drivers.

"While the new E class has a host of technology that will serve as the building blocks for increasing levels of autonomy (and which will be a prominent component of our marketing), it is not an autonomous vehicle and we are not positioning it as such."