In the continuing saga of German brands not knowing how to name things, Mercedes-Benz is dropping the "AMG Sport" moniker and putting those cars under the AMG banner. This means you can buy a real-deal (sort of) AMG car for less!
In the last few years, Mercedes has used the AMG Sport name to describe these near-beer AMG cars. It was a bit confusing, but the AMG Sport models were a step up from more basic Benzes but not quite full-on AMG cars.
Now they will be, technically, according to a report in Car and Driver:
..,the AMG Sport models will be rechristened and moved into the AMG lineup proper. The Mercedes-Benz C450 AMG will become the Mercedes-AMG C43, and a Mercedes-AMG E43 will launch later this year. Further models will follow.
Remember, these days Mercedes is calling their AMG models "Mercedes-AMG", so expect everything with the AMG touch to follow that pattern. The "43" will still have nothing to do with the displacement, but the numbers on the backs of German cars hasn't meant anything in awhile anyway.
While this new naming scheme will abandon the AMG tradition of "one-man, one-engine," it will make AMG-badged cars more affordable. The current C450 AMG starts at $50,800, compared to the C63 AMG which has a starting price of $65,200.
G/O Media may get a commission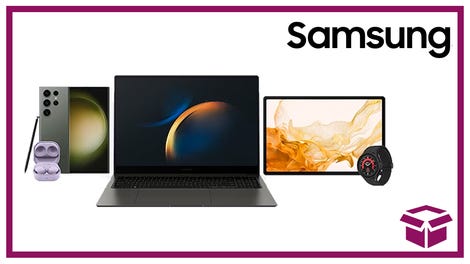 24 hour deals
Discover Samsung - Daily Deal
Before you get the pitchforks out and whine about "brand dilution," it is important to note that the current batch of AMG Sport line cars are pretty serious performers. In our Buyer's Guide, the Jalopnik staff recommends the C450 AMG for providing the best performance value for your dollar:
The C450 doesn't make 500 horsepower like the C63 cars do, but that 7-speed automatic and the standard all-wheel drive make the most of those ponies and get the 3,700 pound Merc to 60 in a quick 4.9 seconds. Not to mention, the C450 still gets AMG performance goodies like upgraded brakes and suspension, and yet it costs nearly 15 grand less than the C63 brothers. Plus, the C450 manages 29 MPG highway–that's four MPGs better than the C63s. All in with destination for a base C450, you'll pay $51,725.
So what if the motor isn't hand assembled and signed by some dude name Günther? Now all you cheapskates will be able to snag an AMG model with a CarMax warranty in a few years for less than you expected.