Audi and Volvo—with Allroad and Cross Country, respectively— already know they can get away with throwing lifts on wagons and selling them as new models. Now Mercedes has hopped in on the fun with the new E-Class All-Terrain. It's macho and burley and totally not the same as the wagon. Nope, not at all.
The basic formula for increasing sales of your wagon body style is to throw on a little lift kit, add some plastic body cladding to the front and rear fascias, widen the fender flares a bit and chuck on some bigger wheels. Once you've done that, you unveil the car with a press release full of words like rugged, off-road, powerful and robust, and just wait for waves of money to come crashing in.
Mercedes seems to have executed that formula to perfection, using that last term "robust" no fewer than three times in their short press release for the new E-Class All-Terrain; the Stuttgart-based automaker wants everyone to know: this isn't just a sissy little E-Class wagon. This is the All-Terrain (said in a deep, James Earl Jones voice).
The Mercedes E-Class All-Terrain gets standard AIR BODY CONTROL air suspension, meaning it can be raised all the way up to six inches of total ground clearance, which isn't a big number for something called "All Terrain," but Mercedes hopes you won't notice.
G/O Media may get a commission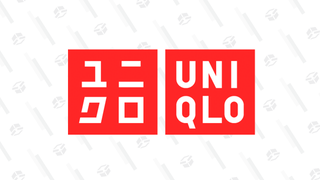 Year-round basics
Uniqlo Summer Sale
There's a new two-fin grille up front, big 19 and 20-inch alloy wheels, a new front bumper and lower fascia, big black wheel arches, black side skirts, and a grained black plastic rear bumper.
Basically, there's a raised suspension, all-wheel drive and a bunch of black grained plastic taken straight out of the 1990s.
4MATIC all-wheel drive is standard, and there's a new mode added to Mercedes' DYNAMIC SELECT called "all-terrain" mode, which Mercedes says was derived from the GLE crossover, and which changes the transmission, stability control and steering characteristics to better suit off-road driving, which I'm sure everyone who buys this is going to do.
The car will debut at the Paris Motor Show later this month as the E220d 4MATIC, which gets a 2.2-liter diesel that makes 194 horsepower and 295 lb-ft of torque— an engine that is mated to the same nine-speed automatic found in the standard E-Class.
The E-Class All Terrain will come to the U.K. market in the spring of 2017, though I'm not sure if it will come to the states. But I don't see why it wouldn't.