The Morning Shift
All your daily car news in one convenient place. Isn't your time more important?
This is the Morning Shift, our one-stop daily roundup of all the auto news that's actually important — all in one place at 9:00 AM. Or, you could spend all day waiting for other sites to parcel it out to you one story at a time. Isn't your time more important?
---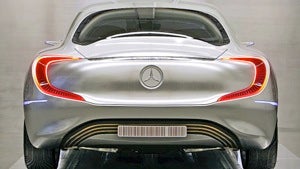 1st Gear: Mercedes F 125! For Frankfurt
The Mercedes F 125! has leaked ahead of its debut tomorrow at the Frankfurt Motor Show, and is designed to show off what to expect from a Mercedes CL in 2025. Basically, you should expect SLS AMG-like gullwing doors and a zero-emission, hydrogen-fueled engine. But wait, there's more. This mobile laboratory doesn't just burn hydrogen it uses it to power up fuel cells which then power four electric motors. Yeah, because that sounds totally efficient. Regardless, this flight of Teutonic fancy would imaginarily have total power of 231 HP and allow the Mercedes F 125! to hit 136 MPH, accelerates from 0 to 62 MPH in 4.9 seconds and travel up to 621 miles on a single tank of hydrogen. Also, we're not yet sure if the name of the concept is the "F 125!" or just plain "F 125."
---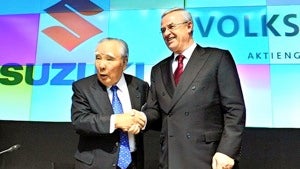 2nd Gear: Volkswagen-Suzuki On Brink Of Collapse
The troubled partnership between Volkswagen and Suzuki appears on the verge of collapse after the German company said its Japanese partner violated their contract by agreeing to buy diesel engines from Fiat. According to the Wall Street Journal, Suzuki said Monday it received notice from the German car maker, but believes it didn't violate the agreement. "We can say for sure that we didn't breach the contract on the matter that Volkswagen raised," a spokesman at Suzuki said. Saying the Japanese car maker is examining the details of the notice, the spokesman declined to comment further.
---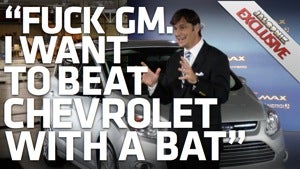 3rd Gear: Ford's F-Bombing Farley Looks To Social Media
According to an Automotive News interview with Jim Farley, Ford's F-bomb-dropping global marketing chief, will dive deeper into social media to promote new products. Ford will launch three electric vehicles next year. It also will introduce several 2013 models with conventional engines, including a restyled Taurus sedan, redesigned Escape crossover and redesigned Fusion mid-sized sedan. And its luxury brand, Lincoln, will supposedly get new and redesigned models, too. Farley, 49, says he's prepared to use digital marketing, and especially social media, to promote these vehicles. Except everyone's still sort of confused about what is and what is not social media. Go read the interview and see for yourself.
---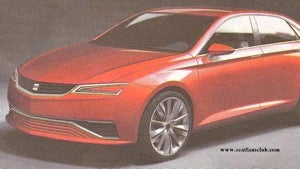 4th Gear: Seat's "New And Exciting" IBL Concept Leaks Out
Seat's "new and exciting" concept car for tomorrow's Frankfurt Motor Show has been leaked ahead of the car's official unveil. A Spanish fan club, named, appropriately "Seat Fans Club," has published the first image of the new sports saloon, dubbed the IBL. The concept most likely previews a new sedan for Seat, though at this point we do not know if it depicts a replacement for the Toledo, the Exeo or a different model altogether. Whatever, we don't get 'em here anyway.
---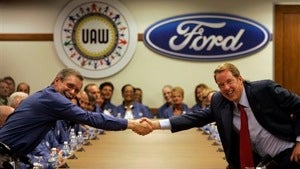 5th Gear: Save Ford-UAW, Save The World?
As the clock ticks towards the expiration of the United Auto Workers and Ford contract at midnight Wednesday, Ford workers say they want to see a deal that rewards them for helping in the company's financial turnaround. Meanwhile, labor and industry experts say much is riding on the outcome of negotiations for both Ford and the union. And some contend workers in and outside the auto industry may have a stake in what emerges from the talks, which are also under way at General Motors and Chrysler.
---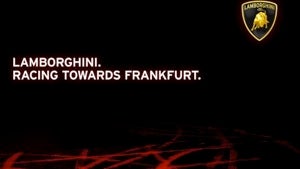 6th Gear: Frankfurt's Super-Lambo Is A Gallardo Carscoop has learned that the "Lamborghini Racing Towards Frankfurt" is a limited edition version of the current generation Gallardo. The Italian special will not only be slightly more powerful and lighter than the standard Gallardo, but also more radical and hardcore than the Superleggera.
---
Reverse:
⏎ New Mercedes C-class Coupe DTM AMG scoop. [Car]
⏎ Volkswagen Says Suzuki Breached Contract. [CNBC]
⏎ The Lehman time bomb. [Automotive News]
⏎ Silencing Noises at Their Source. [New York Times]
⏎ Potential Saab savior gets good signs from Beijing. [Automotive News]
⏎ Report: Poor Driving Habits Can Lead to 45% Drop in Fuel Economy. [Hybrid Cars]
⏎ Wild Wing 300 nothing short of WILD. [The Garage]
⏎ Chevy marketing: Less like apple pie, more like Apple. [Automotive News]
---
Today in Automotive History:
On September 12, 1993, the rebuilt Lacey V. Murrow Bridge over Lake Washington opens in Seattle. The new bridge, which was actually the eastbound lanes of Interstate 90 (the westbound lanes cross the lake on a separate bridge), connects the city and its eastern suburbs. It replaced the original Murrow Bridge, the first floating concrete bridge in the world, which was destroyed by a flood in November 1990. [History]
Show us your tips!
Got tips for our editors? Want to anonymously dish some dirt on a competitor? Know something about a secret car? Email us at tips@jalopnik.com.
Lost in our new layout?
Click here for the Opposite Lock or Tips forums. Want a more "blog-like" look? Click the button up top next to "Top Stories."
Get more Jalopnik!
Want even more Jalopnik? Want to know which of your friends read us? "Like" us on Facebook and follow us on Twitter.
---
You can keep up with Ray Wert, the author of this post, on Google+, Twitter or Facebook.