Last month, videos of an 18-wheeler casually pushing a car down the interstate in San Antonio popped up on Facebook. The truck driver said he didn't realize there was a car at first, but it's hard to miss the lawsuit that came afterward: The driver of the Mercedes is now suing for more than $1 million.
The lawsuit by the Mercedes driver, Leon Morris, is against both the driver of the truck, Raymond Morales, and his employer after the two crashed on I-35 going through the city. San Antonio news station KSAT posted the full thing, and it claims Morales "failed to pay attention to the road and failed to keep a proper lookout" after collecting Morris' car. It also said Morris is asking for more than $1 million because he wants the jury to decide the damages.
A person in a nearby car, Adrian Lopez, got several videos of the whole thing and posted them on Facebook. The links are here, here and here. Lopez said in one of the captions that the truck pushed the car for "like a whole mile," but none of the original reports confirmed how long it really was.
KSAT posted a sketch from the Texas Peace Officer Crash Reports recreating the crash in a report after it happened, which made it seem like the initial collision between the two was a case of them merging into each other—the truck coming into the right lane, and Morris merging onto the interstate.
Here's what the sketch from after the crash showed, with Morris' car in red:
G/O Media may get a commission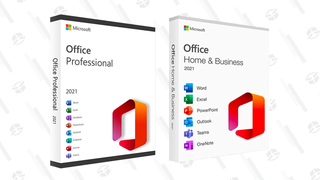 89% off
Microsoft Office Professional 2021 Lifetime License
Morris' lawsuit also has a take on how things went down. Here it is, directly from the court documents:

Defendant Morales was negligent in many ways, including failing to act as a driver exercising ordinarily prudent care would have done under the same or similar circumstances would by choosing to violate rules, requirements, regulations, standards, and laws for the provision of safe driving on our roadways as follows:

a. failing to change lanes safely;

b. driving while distracted;

c. failing to keep a proper lookout or such lookout, which a person of ordinary prudence would have maintained under the same or similar circumstances

d. failing to timely apply the brakes of the vehicle in order to avoid the collision in question;

e. failing to turn the vehicle in order to avoid the collision in question;

f. failing to maintain a safe speed;

g. failing to yield the right of way to Plaintiff; and

h. failing to maintain an assured clear distance.
An original report from Dallas-area station WFAA said Morris went to a nearby hospital with minor injuries and was visibly shaken. The lawsuit had a different wording, saying "crash proximity caused severe injuries to the Plaintiff" and that "all defendants were grossly negligent under Texas law."
KSAT has the full lawsuit here, if you're interested.