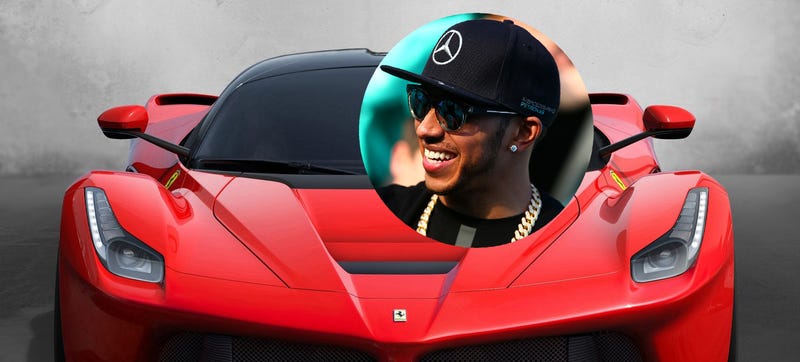 Things are going great for Lewis Hamilton these days, thanks for asking! He won last year's Formula One driver's championship in what was unquestionably the most dominant car on the field, and he's off to a great start in 2015 after last weekend's win at the Australian Grand Prix. How does the Mercedes driver celebrate? By buying himself a Ferrari, of course!
And not just any Ferrari — a LaFerrari, CNN reports, the $1.5 million hybrid hypercar that's so fast it makes a normal Ferrari feel like a Mazda3 with the base engine.
How do Lewis' teammates and managers at Mercedes feel about this? Apparently they aren't jealous, not even one little bit, which makes sense because when your guy wins all the time you should probably just let him do whatever he wants:
The speedy purchase was confirmed by a spokesman of Mercedes-Benz Motorsports, with Toto Wolff — Mercedes' team principle — telling Italy's Corriere Dealla Sera: "For us there is no problem."
#Blessed #TeamLH
Hat tip to Ed!