Mercedes-Benz Classic has arranged for the original supplier of the 1950s Mercedes 300 SL Gullwing's awesome checkered wool upholstery to re-issue the fabric in the original specification. So if you've been yearning for one of the coolest car seat patterns ever, you can now buy it. But it won't be cheap.
One of the greatest features of the 1954 to 1957 W198 Mercedes 300 SL Gullwing is the upholstery covering the seat cushion and seat-back. It's an awesome blue, red or green "four-ply double-weave twill" checked wool pattern, and now, thanks to the Stuttgart-based automaker's team devoted to preserving old Benzes, that fabric is once again available. In the exact same specification, by the exact same company that supplied it in the 1950s.
The photo above shows what the pattern looks like in a car; I think it's lovely, adding a "fun" tone to a car that, with auctions commanding over $2 million, could definitely be considered serious.
There were three checkered cloth patterns available during the W198's short production run: blue-grey, red-green and green-beige, with the first representing 80 percent of all 300 SL "Gullywing" models ordered with a fabric interior, the second representing 14 percent and the green-beige only making up 6 percent, Mercedes says in its press release.
G/O Media may get a commission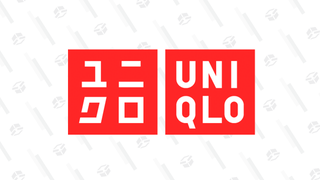 Year-round basics
Uniqlo Summer Sale
These three patterns, called L1, L2 and L3, respectively, are now available for order through Mercedes at a cost of $229 per meter (with a width of 1.4 meters). The company says the reproduction fabrics are a "response to the popular request from owners of the legendary sports car for the original specification of the interior material."

Mercedes says it determined the exact colors of the breathable "high quality" sheep's wool by working with their design center in Sindelfingen, and that the reproduction fabrics actually meet the specifications for wear resistance and flammability originally set by Daimler-Benz back in the 1950s.
As someone who recently bought a semi-collectable vehicle with an interior that needs work, I'd love to be able to buy some new, original-spec "Western Weave" seat covers for my Golden Eagle. But alas, my vehicle is worth 1/5,000th as much as a 300 SL, so that's never going to happen.