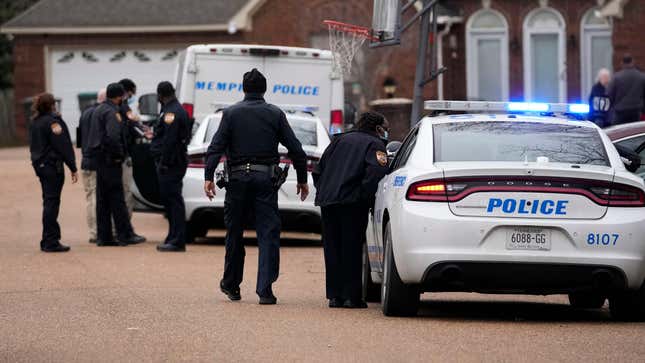 In the face of the brutal killing of Tyre Nichols at the hands of five Memphis police officers in January, city officials are looking to make meaningful changes in the way officers interact with the public, specifically Black people. Bloomberg reports that Memphis city officials have proposed a bill that would stop police from performing traffic stops for certain minor violations.
The bill highlights a grim reality for Black drivers across the country. Multiple studies have revealed data that shows that Black people are disproportionately targeted and stopped by police. Often, these stops have little to do with public and traffic safety and more to do with being an attempt by police to try to find out if the driver has committed another crime.

Under the proposed bill, Memphis would reclassify six traffic violations to secondary status. These include violations for things like expired vehicle registration, broken tail lights, and missing emission documents. While the secondary classification of these violations doesn't mean police can't still issue a citation for them, it would mean police would no longer be able to use them as reasons for a traffic stop. Another bill being proposed would require the local police department to collect data related to traffic stops for review by city officials.

Memphis city council member Michalyn Easter-Thomas, who proposed the bill, spoke from a place of familiarity when explaining why the bill is needed.
"I know personally what it feels like to be profiled, to be stereotyped, to be pulled over. And at the end of the day, hopefully we could put the next generation of young people in position to where their first interaction, their introduction to law enforcement is not necessarily one that started with a traffic stop," Thomas said.

Some Memphis residents want more to be done, saying that negative police interactions with the city's Black population go further than just traffic stops. Josh Adams, resident and member of the local activist group Decarcerate Memphis, spoke at a city council meeting and called out the local police and their tactics: "Continuing the practice of using these violent tactics, and using secret police and unmarked cars and plain clothes is either a gross act of incompetence or it's an act of willful oppression."

After receiving a second round of public reading and discussion, the police traffic stop legislation is set to go to its final round of public reading on March 7.