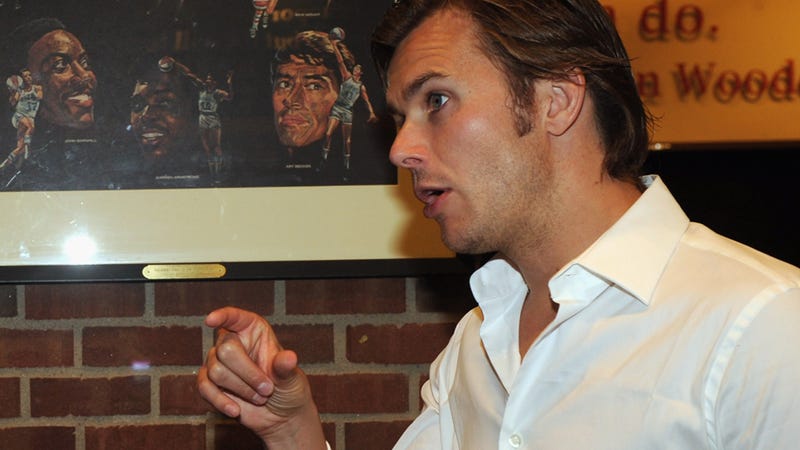 For someone who won the Indy 500, Dan Wheldon was a supremely friendly guy. He had every reason to act like hot shit, but he didn't, as one of our readers found out.
Reader likestoputzround remembered when he got a text from Wheldon himself, sparked by Alex Lloyd's own eulogy to the man.
An old coworker of mine was sitting a bar in Broad Ripple a few weeks after Wheldon won his first 500. He noticed a small guy sitting next to him looking quizzically at a basketball game on TV. He then noticed his accent. Putting it all together he asked him if he was a racer. Obviously my friend was not a race fan.

Dan and my friend chatted for a few hours that night over some beers. My friend was amazed at how normal he was. He wanted help understanding basketball. There was no pretentiousness or "I'm big shit because I won the Indy 500" vibe.

At one point DW saw my buddy's new phone and asked to see it. He then sent me a text message. It was a funny quip about Danica Patrick (she came in 2nd to him that year). Nothing rude, just funny.

Mr. Lloyd, I know that in the Indianapolis community there was a lot of "Why did it have to be Dan?" Not that anyone would wish that on anyone else of course. From the local fans, to friends of mine in the IndyCar and NASCAR biz everyone knew he was a cut above. He may not have been the most recognized but I have to believe he was one of the most respected. RIP to your friend and mentor.
Photo Credit: Getty Images