The Toyota Prius, while boasting capacious cargo space and better than decent fuel economy, is not the sort of vehicle American consumers have been trained to think of as a tow rig. But some folks are willing to take a different tack and try something new.
Behold, the tow Prius. Los Angeles-based Green Technology Transport modified a couple of Toyota's famous (and sometimes infamous) hybrids so that they can carry near 2,000 lbs. of cargo on a custom-built trailer.
Towing ridiculous loads with tiny cars is nothing new. Ever been to Europe or South America? Green Technology seems bent on spreading that mentality to big truck happy America.
Adam Winters, the Tennessee native who started the small company, explained in his inviting Southern drawl that Green Technology specializes in transporting motorcycles and high end pets in two Priuses, one a 2007 model and the other a 2012. An ASE-certified mechanic, he fashioned both cars' mods himself, including adding reusable K&N air filters, modifying the battery packs and installing custom air ride suspensions. He says he gets 50 mpg with two 800-pound Harley cruisers (or three street bikes) strapped to the trailer, better than the stock Priuses do without being loaded down.
"I'm only 23 and barely graduated HS," he said. "The technology's there, and there are way smarter people than me, so I don't understand why the technology hasn't advanced."
G/O Media may get a commission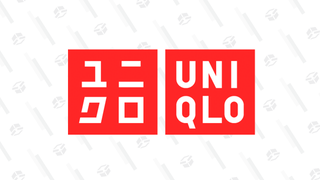 Year-round basics
Uniqlo Summer Sale
He didn't get into too much detail on his proprietary Prius improvements, but said that he's working on a set of wheel generators to make his cars even more efficient.
"I wish I had an engineer's help," he said, which sounds reasonable until you consider that Henry Ford and a number of others got started by relying upon their own ingenuity.
Winters said that the idea to create his own shipping business came to him when he had his two Dobermans shipped. As he tells it, the dogs arrived at their destination dehydrated, underweight, and having been packed in the same cage for so long they'd mated.
Apparently, Winters has been doing a much better job, if the comments on Uship are any indication. He's shipped 36 pet orders and 43 motorcycle orders through Uship, and customers have nothing but good things to say about Winters, his hybrids and his friendly Southern charm.
He attributes his service and organizational skills to a system of paperless billing supported by a host of portable Apple products. Winters also keeps prices low by sleeping in the back of his Prius on overnight trips. He's 6 feet, four inches tall, but says he can lay down comfortably inside the car (sometimes next to a dog cage) by laying down the back seats.
"My goal is to diversify investments," he said. "Instead of spending so much money on gas and giving money to all of these greedy big oil companies, I want to create more jobs and share that money."
The only people who seem not to like Winters are the truckers he blows past while charging up steep grades. After all, a Toyota Prius isn't supposed to be able to carry a trailer full of hogs. The big, greedy companies haven't chimed in yet.
Photo credit: Green Technology Transport
---
More on auto shipping from G/O Media's partner. Jalopnik is not involved in creating these articles but may receive a commission from purchases through its content:
- Best Car Shipping Companies
- Montway Auto Transport Review
- Easy Auto Ship Review
- Sherpa Auto Transport Review