Last month, I visited Hong Kong on a quest to get a taste of the territory's thriving JDM car culture. In the process, I met Alan Chan, the most badass mechanic I've ever met.
Upon arriving in Hong Kong, my brother told me he'd arranged for me to go to a racing shop somewhere in Sha Tin, Hong Kong, and that I'd have to somehow get there on my own. So, after hopping on Hong Kong's Mass Transit Railway, and then getting lost on the streets for about a half an hour with no map, no data connection and not a lick of Cantonese in my vocabulary, I eventually spotted some pretty sheetmetal out of the corner of my eye. I neatly turned into a small industrial area filled with shops and gorgeous Japanese and German cars.
Eventually, I saw "Turn Three," the shop I was supposed to visit, and was greeted by a man named Alan Chan who promised to show me his operations. Just before the tour, I spotted some pictures of a 1990s R33 on the wall and asked about them. "That's me," Alan told me.
G/O Media may get a commission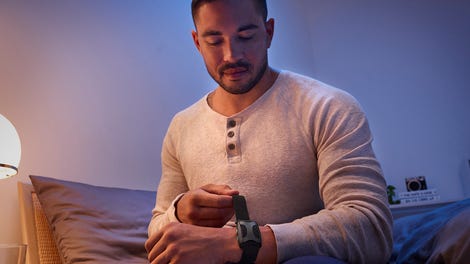 I then asked Alan a bit more about his background, and he told me humbly that had studied in Canada, and then worked as an engineer for Japanese tuning company Auto Select prior to setting up shop here.
"A successful race car driver with an engineering background runs this shop? This should be good," I thought. And it was. It was very good.
I looked into the garage, which had a bright yellow G-Wagon sitting out front, and right in front of my eyes sat four gorgeous GT-Rs: a beautiful blue R34 and three R35s.
On the left side, up top on a hoist was a monster R35 that Alan says one of his customers uses solely for racing. Alan showed me the enormous intercooler used to lower the temps created by that giant new twin turbo system that, of course, he had installed. He also gave me a glimpse of bracing on the rear differential that he had to bolt up after his customer somehow managed to break the differential casing.
Alan told me he had to throw straight-cut gears into the transmission to handle the car's ridiculous 1,000 horsepower after the customer kept breaking every damn gear in the gearbox. On the hoist to the right was another beastly R35, which we didn't talk about much, perhaps because it only makes a measly 960 horsepower. Not worth our time.
But there's more than only GT-Rs in Alan's shop. Squeezing back through the Skylines, I ran into a white RX-7 sitting on a hoist, a car that Alan says needs to have a new wiring harness installed.
In front of that car under some plastic wrap, sat an RB26 twin-turbo inline-six out of an R32 GT-R that Alan had rebuilt himself in the upstairs portion of his tiny shop.
Squeezed in just behind the Mazda was this, a Lotus Exige V6 Club, whose engine Alan had rebuilt with new connecting rods, camshafts, bearings, and polished heads.
Here's that engine post-rebuild:
Perhaps even cooler is the sequential shifter Alan had set up in that Lotus:

Eventually, after feeding me some fine Cantonese food upstairs, Alan had to end his interview with me and get to wrenching on a BRZ he had in the back room next to his dyno:
That he has both an engineering and a racing background makes him a hero in my book. How Alan managed to do so much work in such a small shop, though, absolutely amazes me.