Clearly, it's not a good weekend to be fans of the cars from Woking. The McLaren Honda Formula One team will receive a record 105-place grid penalty for changes made to their power unit ahead of the Belgian Grand Prix.
McLaren received a partial break earlier this year from the F1 Strategy Group, which deemed that Honda would be allowed an extra power unit to use for the 2015 season and that no further penalties would be tacked on to a car should they be unable to serve all of their grid penalties.

That's good, because McLaren racked up a staggering 105 grid places in penalties. Eesh.

According to the BBC, Honda F1 boss Yasuhisa Arai assured the team that engine upgrades over the break would put their performance on par with the Ferraris.

NOPE.

The internal combustion engine received some improvements from a new combustion design, but it continues to be held back by Honda's miserable hybrid system. Much like we saw with the World Endurance Championship race earlier this year, Honda's inadequate hybrid system runs out of electric boost before the ends of the straights.

G/O Media may get a commission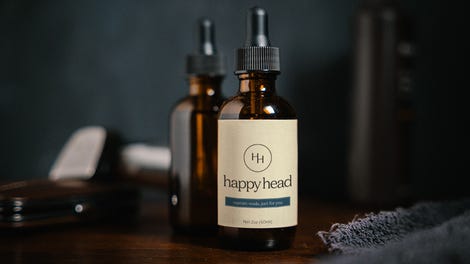 Drivers Jenson Button and Fernando Alonso qualified a miserable 17th and 18th, respectively—only ahead of the two Manor cars. They will now start P19 and P20, as McLaren had fitted Honda's upgraded engines to their cars to get as much of their new design on the cars as possible for not only Spa, but for the rest of the season. Button received 50 grid places in penalties and Alonso received 55.

Who else got hosed ahead of the race? Lotus's Romain Grosjean. Grosjean qualified a respectable fourth, but he changed his gearbox after losing power in Free Practice 2. That's a five-place grid penalty, so he'll be starting ninth.

Renault-powered teams are also feelin' the hurt with engine penalties this year, as the Renault power units are made out of 100% pure sucktainium. Max Verstappen didn't even bother setting a time after the first qualifying session despite advancing to the second round of F1's three-round qualifying format. He suffered a power loss in the first qualifying session, so with a ten-place grid penalty ahead of them for an engine change, the team decided that they'd rather save an extra set of tires than deal with trying to qualify higher. Verstappen starts 18th, ahead of only the McLarens.

Unfortunately for Ferrari, Kimi Räikkönen didn't get hosed by a grid penalty. Kimi's car just plain broke at the beginning of the second qualifying round, giving him a 15th place start. Teammate Sebastian Vettel didn't fare much better, making a mistake during his run and qualifying ninth. He'll start eighth after Grosjean's penalty, though.

At the less interesting end of the grid, Lewis Hamilton scored his tenth pole of the season. Mercedes looks dominant and untouchable, with Hamilton laying down a perfect lap a full 0.458 seconds ahead of teammate Nico Rosberg, who qualified second.

Formula One points out that Hamilton is the first driver since Michael Schumacher to score six pole positions in a row, and the first driver since Mika Hakkinen in 1999 to do that in one season. Dude is unstoppable.

The two Mercs will either have to screw up epically or have a serious mechanical failure, or the drivers further back will have to down shots of unicorn tears this morning to propel their cars within striking distance of the two Mercs with the sheer power of sparkle magic for the front of the race to get really interesting.

Williams' Valtteri Bottas 0.882 seconds behind Rosberg, so hopefully he gives the pair up front some hell to make things interesting.

Surprise, though! Sergio Perez is qualified fifth. That's a Force India. Now he's starting in fourth because of Grosjean's penalty.

Who knows, though? It's Spa-Francorchamps, a delightful historic track set in the Belgian woods. Everything about Spa is wonderful, regardless of whether the fun battles are up front or in the middle. It's given us epic side-by-side battles up Eau Rouge in the past, so it's worth the watch, anyway.
Photo credit: Getty Images

---
Contact the author at stef.schrader@jalopnik.com.