In the 1990s, designer Gordon Murray and the team at McLaren conquered the world with the McLaren F1. Today he's focused on revolutionizing the way we drive with tiny, ligthweight, efficient city cars. So is he a fan of McLaren's new hybrid halo car, the P1? Not really.
In an extremely revelatory interview with Goodwood Road & Racing, Murray says he thinks the next real frontier in automotive evolution is weight — specifically, how to conquer it. He says we're heading into "oblivion" with bigger and heavier cars, and the race for power can't go on forever.
He also doesn't think very highly of the P1, the Porsche 918 Spyder and Ferrari LaFerrari, or at least doesn't think the P1 is a true successor to his F1. From the story:
They have gone in a completely different direction from the F1. I see these cars more as a technical exercise. I am not saying the P1 is not a good car but it is 180 degrees away from what the McLaren F1 set out to do. The F1 was a pure driver's car, a piece of engineering art and also a car you could use every day. It was always going to be quick but we never set out to achieve 240mph. The most important thing was that you could take it to the track and be able to slide it around a little. We could easily have given it three or four times the downforce but what would have been the point?
G/O Media may get a commission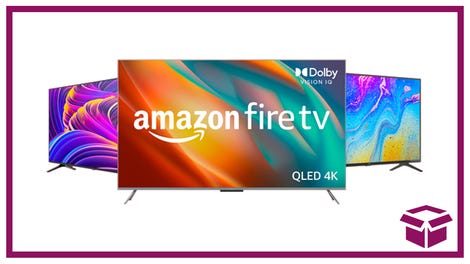 Ooh. stunning.
New Amazon Fire TVs
But while he's focused on his city cars, Murray said the new hypercars have inspired him to see if he can one-up them with more traditional means:
I have a hankering to do one more supercar, and I wouldn't have unless these one-and-a-half-tonne hybrid monsters hadn't come out. I would have left it with the F1. But now there's a point to be proven: that you can still do a great driver's car with an internal combustion engine and pure engineering.
"One-and-a-half-ton hybrid monsters." Shots fired!
I'd love to see Murray come back with what he considers to be a real F1 successor. His original stood as the fastest production car in the world for a long time, and even today there aren't many things that can top it. The thought of what Murray could do with modern technology is extremely enticing.
Besides his city cars, Murray says he's working on getting an affordable lightweight sports car, an "antidote to the P1 or LaFerrari," into production. Don't think working on city cars has made him lose his love of performance; here's what's in his garage right now.
Ten cars, all of them under 900kg (light weight is a theme of this interview). Two Lotus Elans, Frogeye Sprite, Rocket, Smart Roadster, Porsche 550 Spyder Replica, Fiat 500, Renault 4 and the Ford Cortina MkI I drove today – bored and stroked to 1700cc, twin Webers, Lotus Cortina suspension. Sideways all the way to work. Brilliant.
Stay awesome, Gordon.
Be sure to read the full interview at Goodwood Road & Racing.