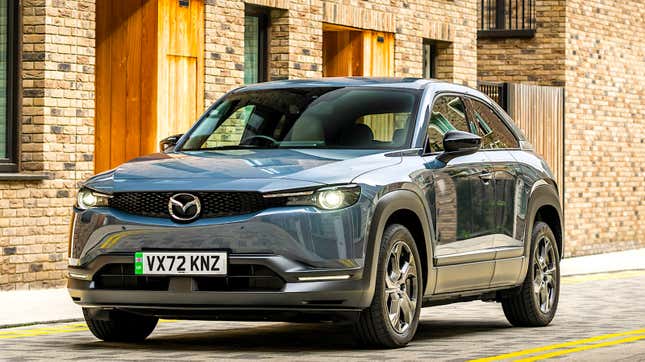 The endless will they/won't they saga of Mazda bringing the flawed, beloved rotary back will finally come to an end this week, as the Japanese automaker unveils a new plug-in hybrid version of its confounding MX-30 electric crossover.

As has been rumored for many months now, the rotary will serve as a range extender in this format. That's important, because the normal MX-30's EPA-estimated 100 miles of range is so poor, Mazda's taken to advertising it as the ideal "second car."
Rumored to be dubbed the MX-30 R-EV, the vehicle will be shown off at the Brussels Motor Show on January 13, this coming Friday. While it's officially being advertised for the European market with availability beginning in the spring, it should be headed for North America as well if prior comments by Mazda personnel here are any indication. Mazda North America President and CEO Jeff Guyton first teased the rotary-assisted MX-30's arrival all the way back in December 2020. Indeed, this one's been a good while coming.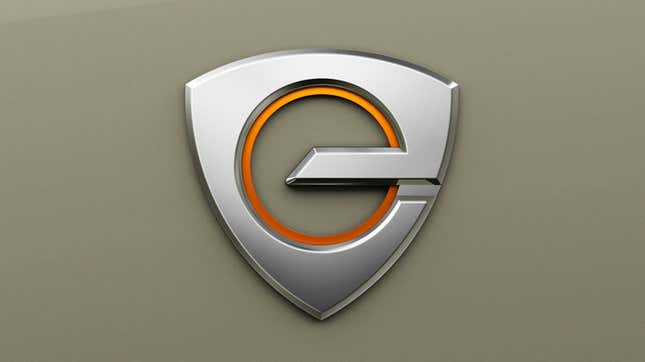 As a plug-in hybrid, the rotary in this guise will not actually drive the MX-30's wheels; rather, it'll keep the battery charged and, according to Nikkei Asia citing industry sources, could as much as double the car's longevity on a full charge. Rotary engines are thought to be well-suited as EV range extenders because they're compact, run without producing as much vibration as piston engines and are better equipped to run at high RPMs for longer periods of time.
The MX-30 debuted in the U.S. exclusively in California for the 2022 model year. Mazda North America still hasn't said much regarding the whereabouts of a 2023 iteration, let alone the states in which one might be offered. A PR representative from the company told Jalopnik in August that they'd "share details about the 2023 model year MX-30 in the future." Hopefully we'll get a clearer picture of the MX-30's continued existence on our shores after the R-EV's launch in Belgium this week. Stay tuned.