During Sunday's Roar Before The 24 test session, the Mazda RT24-P team set lap times that not only topped the time sheets for the weekend, but also broke the record Toyota AAR's Eagle Mk III set back in 1993. That is an astonishing feat, as the GTP era was known for crazy levels of aerodynamic downforce and even crazier levels of power.

With modern aero and tire technology, the #77 Mazda and driver Oliver Jarvis was able to find enough time in the lap to crush that record by nearly half a second. Of course, because this is a test session and not run to homologation, it remains an unofficial record for now.

Interestingly, both the #77 and #55 Mazdas set laps today faster than the official record time, but Jarvis was just a couple tenths quicker than teammate Harry Tincknell.
G/O Media may get a commission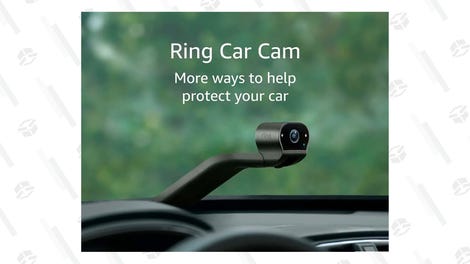 As noted in the tweet below by Racer's Marshall Pruett, the official record is a 1m33.875s and Jarvis' time is a few tenths quicker at 1m33.398s. What this doesn't show is last year's race qualifying time for Mazda of 1m36.633, which was good enough for only 9th on the grid. That time was set by Jonathan Bomarito in the #55, while the #77 was not ready in time for qualifying and sat out of the session. The team has come a long way in a year.

Most of that extra speed, it should be noted, is in a change to the class regulations between 2018 and 2019. For one thing, the class has changed tire suppliers from Continental to Michelin, and it would seem the Michelin is quite a bit quicker. For another thing, the DPi category has been split from the LMP2 class, which allows the class to turn up the power a little bit.
Oliver Jarvis, Driver #77 Mazda RT24-P

"It felt incredible. Big thanks to Mazda Team Joest, Multimatic and AER. The Mazda was an absolute joy to drive. We ran in full qualy spec, I don't think many of our competitors can say the same, but in that low-fuel configuration it felt incredible. You could really push the car to its limits, and that's what us drivers live for, that feeling of getting everything out of the car.

"It's really confidence inspiring. We know we have a good package, we've done a lot of work over the winter. We had huge progression from last year, and I think we showed that at Petit Le Mans with a double podium. Unfortunately, we just missed out on the victory we are after. But we've had a really good Roar, especially when you look back twelve months to the last one, we've really hit the ground running but we also know our competitors will be much closer when we come back at the end of January. We're not taking anything for granted, we still have a lot of work to do, but it's a first step on what we want to achieve which is the outright victory.

"It's great that we've got the target on our back. We've set out to show that we are capable of winning races, and we are a serious championship contender if we can continue in this current form. We've got a lot of data to analyze, as a driver I will look at the on board, I will review the data, and there's plenty of areas that we can still work on."

John Doonan, Director of Motorsports


"God bless Dan Gurney and his family for what they accomplished and to go faster than that record today, we all grew up watching our heroes race, and Dan is certainly on my list of heroes. They are a group of racers – they are called All American Racers – and we are a group of racers at Mazda we are going to come back here in three weeks and race really hard."
While the Mazda Multimatic AER Joest grouping has proven quick in the past, they've suffered from team issues, from broken and overstressed parts, and from fragility. Joest has really stepped up to the plate to get the team in working order, but it's been an uphill battle.

This year Mazda has a driver lineup that will be quite difficult to beat if the car can hold together for the full 24 hours. Jarvis is partnered with Tristan Nunez and Porsche factory driver (and Nurburgring record holder) Timo Bernhard. Tincknell will partner with Jonathan Bomarito and Olivier Pla. They've also hired Leena Gade and Brad Kettler, who helped engineer Audi's dominant era at Le Mans and in the WEC. If the team are this quick when the race happens in a couple of weeks, they'll be in a damn good position.

By looking at the timing sheets for today's session, Jarvis has a distinct advantage over the Penske Acuras and the sextet of Cadillacs. More than 8 tenths of a second separate the top Mazda from third place, which is a mighty gap at a fast track like Daytona. Mazda is quick to note that the quick time was set with low fuel level and in qualifying trim, and they aren't sure any of their competitors ran in such a configuration. In either case, it appears the car went quick and held together. That's a huge step in the right direction for Mazda.
I can't wait to see if the Soul Red rockets can set an official record come qualifying time on January 24th.