The 2017 Audi Allroad is the lifted faux-SUV wagon version of the all-new A4. You know this and still wish they offered the wonderful, normal Avant wagon like they do in Europe. Now with a starting price of just under $44,950 it seems Audi would prefer for you to buy something else other than the Allroad.

Almost $45,000 is a lot to spend on a wagon even it if does come from a luxury car company. For the 2017 model year, Audi upgraded the styling to make the new Allroad more "edgy." They added more power, so the 2.0-liter turbo-four now makes 252 horsepower and 273 lb-ft of torque. Audi also replaced the rear-biased Quattro all-wheel-drive system for a more fuel efficient "Ultra-quattro."
The '17 Allroad quattro comes in three trims: Premium at $44,950, Premium Plus at $47,950 and Prestige at $52,350, both including the $950 destination fee.
Audi thinks these upgrades justify a $2250 price increase over the 2016 Allroad that had a starting price of $42,700, and that the extra cargo area and "rugged" body cladding is worth an additional $1750 over an A4 Premium Plus quattro sedan that starts at $43,200.
G/O Media may get a commission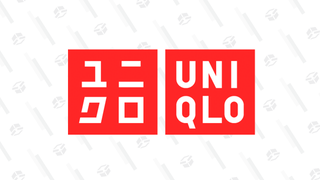 Year-round basics
Uniqlo Summer Sale
Of course, Audi isn't the only guilty German that levies a "wagon tax" against us weirdos that prefer the longroof. A BMW 328 xDrive Sports Wagon starts at $42,650, which is a $2300 increase over a 328 xDrive sedan. However, at least BMW is nice enough to offer a "real wagon" with a sedan-like ride height and an all-wheel-drive system that still sends most of the power to the rear-wheels.
So who is the 2017 Allroad for anyway? It's not for the crossover crowd. The Audi Q5 with more usable cargo space and much better lease programs has a lower starting price. Hardcore European wagon buyers will prefer the previous generation or more likely visit the BMW dealer for a more engaging alternative.
Practical buyers will most likely just opt for a Subaru Outback that you can get fully loaded with a 250 HP six-cylinder motor, some of the best safety features in the industry, and arguably a better all-wheel-drive system for much less. The Subaru owner also doesn't have to watch the odometer like a bomb defuser after the warranty runs out.
So here's my theory: Audi wants to make the Allroad so undesirable compared to the alternatives that no one buys it so they can say, "See, Americans don't buy them, no more wagons for you."
It's an anti-wagon conspiracy. Wake up, sheeple!
This story has been updated to correct the number of trims on the Allroad and their prices.