The Ferrari 599 GTB seats only two, the 612 Scaglietti is big—but what if you have kids, dogs and elephant guns to carry? Enter the custom-built Quattroporte Bellagio, certainly not your daddy's station wagon.
Yes, I know this will make many of you here hate me, but I must say it — I have never been a fan of the station wagon. Yes, I do see the point — you can fit loads of kids, dogs or elephant guns in the back but then I've never thought of the car as a thing to transport kids, dogs or elephant guns. You need a sedan to be grownup cool or a coupé to be rock and roll cool, and that's about it.
Except that station wagons are now called estates or avants or sportbacks and in recent years, I have come across a few which have rather struck my fancy. The Alfa Romeo 156 GTA Sportwagon, for instance. The Dodge Magnum. In SRT8 trim, of course.
G/O Media may get a commission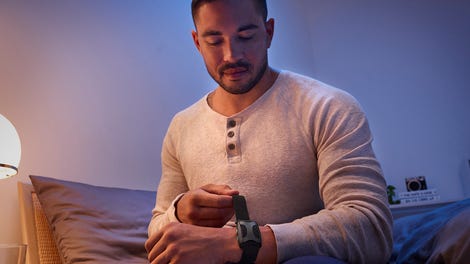 I know people who love estates like motor oil loves to get under fingernails. In fact, two of my friends are planning on converting a Volkswagen Phaeton into one. Google Translate will help you right along with their project briefing—in Hungarian—a quick auto-translated snippet of which reads:
And when they physically exist, the preparation will be tangible things considered, we are bound to a common central images of creative images, crept kombikészítéshez.
Imagine my shock now when, certainly not a man of creative images, crept kombikészítéshez, we arrived at the Villa d'Este last week and the first thing I saw after a BMW 750i dropped us off was a Maserati Quattroporte. A Quattroporte estate, that is.
Flabbergasted I stood, mostly as a result of the intense craving I felt at its lovely butch lines. Although I still consider the Lamborghini Espada the perfect family car, the youngest of them will be approaching thirty-five by the time I acquire one—and kids to carry in it. And thirty-five-year-old handbuilt Italian cars are not as much vehicles for transportation but more vehicles that make for very stylish and very static object by the side of the road as you stand puzzled over their V12's spewing oil. I am, of course, not making this up:
So this is it then. The Maserati Quattroporte Bellagio Fastback Touring, to finally call it by its ornate full name, with a beckoning slope to its roof. Built by Carrozzeria Touring—the people who invented superleggera in the 30s—, it was first shown at last year's edition of the Concorso d'Eleganza, an event to which it has now returned unannounced, parked by a gift shop that sells swooningly expensive silk scarves.
A car that has a Ferrari engine up front, acres of leather in the middle, and kids, dogs or elephant rifles in the back. All in a package that's got the Quattroporte's irresistable swagger—with a locomotive of a rear end.
Be alert not to carry kids, dogs and elephant guns at the same time though. That would be unwise.
If you are now itching to spend that money which was supposed to finance your kid's higher education, may I refer you to a PDF at Carrozzeria Touring's website, which reads in part as follows:
Those interested in buying a Bellagio Fastback Touring must address to Carrozzeria Touring Superleggera or to Rossocorsa, the Milan Maserati dealer. After the delivery of a Maserati Quattroporte saloon (any version) the work starts and is realized together with the client, who'll be involved in any choice: a unique and fascinating experience, almost impossible to imagine, in the era of mass production also for extreme cars.
There you have it. And one more thing: just as we were about to leave the Villa d'Este, I stumbled into the Bellagio once again, tucked into a corner in an underground parking lot. I tried to take a nice picture of it but this thing in red kept creeping into the frame.
My sincerest apologies.
Photos by the author expect the picture of the broken down Lamborghini Espada, which is by Balázs Fenyő.