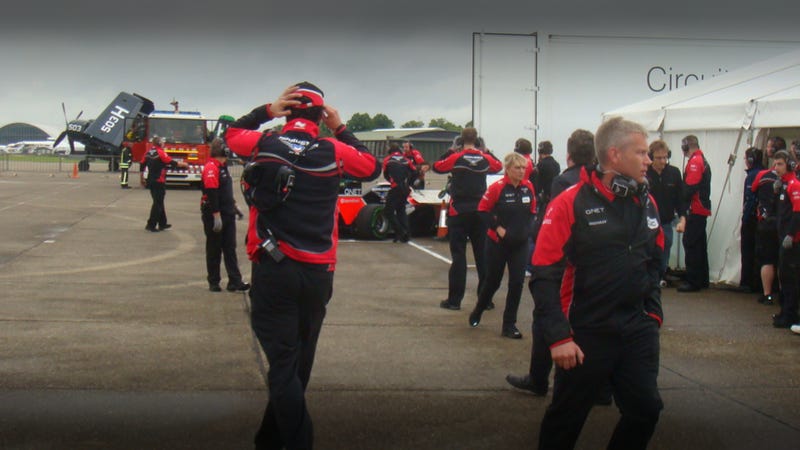 Spanish race car driver Maria de Villota, whom many hoped would be the first woman driver in a modern F1 car, sustained "life threatening" injuries in her first test in the Marussia car earlier today in England.
Reports say De Villota had just finished racing on the track when the car suddenly accelerated into one of the team's support trucks, with most of the injuries sustained to her head.
The 32-year-old daughter of a famous Spanish F1 driver fought her way through the male-dominated world of F1 racing to earn a test spot on the Russian Marussia team. This was her first test on her first day.
A statement from the team gives scant detail, saying only:
At approximately 09.15 BST this morning, the Marussia F1 Team's Test Driver Maria De Villota had an accident in the team's MR-01 race car at Duxford Airfield where she was testing the car for the first time.

The accident happened at the end of her first installation run and involved an impact with the team's support truck.

Maria has been transferred to hospital. Once her medical condition has been assessed a further statement will be issued.
Why the car crashed suddenly into the truck is unknown. Was it a driver error or technical problem?
Whatever the cause, the front of the vehicle was destroyed and there are conflicting reports of whether or not she was ever conscious after the crash (which you can hear at the end of this interview) or before being transferred to the hospital.
Photo Credit: TwitPic, Renault