Qualifying is all about speed. In racing, that speed sometimes includes just how fast you can get back to the garage and fetch a backup vehicle. That's why, when MotoGP World Championship rider Marc Marquez went down in Q2 at the Dutch Grand Prix, he saw a scooter with a key in it and took off toward his garage stall.
It was a funny sight, especially when Marquez instinctively put down his visor to begin the scooter ride:
The track, TT Circuit Assen, was between wet and dry conditions at the time of his wipeout. According to the MotoGP website, Marquez that happened on his second lap of Q2. Despite only making two more laps after he got another bike, Marquez somehow salvaged fourth in the session.
Per the MotoGP website, the scooter belonged to the photographer in the video. Marquez and the photographer have an exchange that looks to deem the move acceptable, but apparently that didn't really matter. From the MotoGP website:
"... I made a mistake in qualifying and crashed on the second lap. The marshals were a bit far away, and I saw a scooter with a key in it and nobody around. When I took it, I saw that it belonged to a photographer, but he let me go. I wanted to get back to the pit as soon as possible, so honestly I would've taken it even if he said no!"
G/O Media may get a commission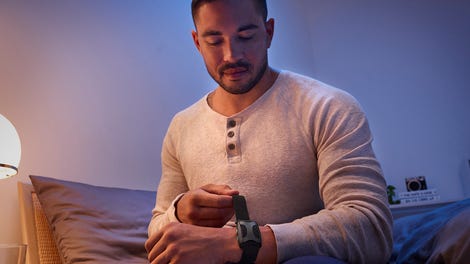 Marquez managed to get second in the race despite his qualifying headache, and fellow Honda rider Jack Miller took his first-career MotoGP win in a wild, rain-stricken race in which only 13 of the 21 riders finished.