At this weekend's MotoGP Grand Prix of the Americas, there was Marc Marquez, and then there was everybody else.
After an unforgettable moment in qualifying in which the Repsol Honda rider dumped his primary bike, ran to a second and then proceeded to secure pole position and a lap record, the 22-year-old Spaniard and two-time MotoGP champion took the checkered flag with a lead of 2.35 seconds. At one point during the race, he led by more than five seconds.
It was Marquez's third straight win at Circuit of the Americas, and one that ended without any of the problems that sidelined his bike on Saturday.
Way behind him, Movistar Yamaha's Valentino Rossi and Ducati's Andrea Dovizoso fought it out for second place, but it was Dovizoso who took it in the end, relegating Rossi to third.
G/O Media may get a commission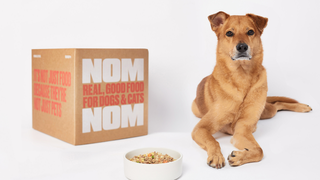 Besides Marquez's stunning performance, the fans who watched the race live in Austin and on TV and awful streaming websites around the world got a good show. Scott Redding and Pol Espargaro collided in the very first lap. Both men were okay, but knocked out of the race. More slidey antics would follow, because that's what happens in MotoGP.
This was my first time covering a race in this series, and it's something every gearhead — whether they're fans of things with two wheels or four wheels or anything in between — should witness in person at least once. The sheer speeds and knee-dragging cornering skills these men exhibit are unlike anything else you'll see in racing. Also, you need earplugs to watch from the stands, which is more than I can say for a certain other top-tier racing series these days.
Great stuff. Why don't more people watch this? It kicks so much ass.
---
Contact the author at patrick@jalopnik.com.