We're huge "fans" of Mansory here at Jalopnik, but our company bank account is unfortunately not as huge as prominent London billionaire James Stunt's. That's why he has a 830 horsepower Mansory Aventador J.S.1 Edition, and we don't.
Stunt is married to Bernie Ecclestone's daughter, and when your father-in-law is a multibillionaire muppet in charge of Formula 1, you deserve the best in everything, whether it's your standard late-afternoon naked romp on a bed full of money (slightly NSFW) or Lamborghini-branded baseball caps. You certainly deserve all of those.
The Mansory Aventador J.S.1 Edition is based on the already rare Aventador 750-4 Superveloce, but the company says for this guy's 20th Mansory (yes, twentieth supercar monstrosity), "it's not just about the looks. It's really about the feeling with this exclusive carbon-clad street hugger."

G/O Media may get a commission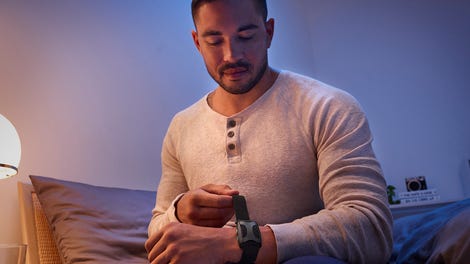 Okay.
And the price? In the wealthiest London circles one doesn't talk about money. The true gentleman merely enjoys, and is silent. And even if James Stunt would betray a secret: the J.S.1 Edition is unmistakably one of a kind, which is given away by the inscription on the front fender: "J.S.1 Edition 1/1 by MANSORY".
No doubt about that. True, discreet gentlemen do indeed ride in Mansory-infused Lamborghinis. For modesty, of course.
Mansory kept its autoclave very hot to give the SV a new naked carbon body with more scoops, wings and ducts than Lamborghini would ever dare to use. Competition for the Centenario? Nope. They say Stunt was inspired by 2013's Veneno instead.
Since his Italian carbon wonder is also 110 pounds lighter than an SV, with 830 horsepower and 553 foot pound of torque, 0 to 62 MPH takes just 2.7 seconds. The Mansory also gets to 186mph in 23.4 seconds, some "half-eternity of six tenths" faster than the stock version, before topping out at 220mph.
But better yet, just check out these sweet, sweet wheels, which are delightfully charming in a tacky sort of way:
Yeah, looking good.
Let's just hope it won't catch on fire in one of London's endless traffic jams. Plastic can burn even when it's raining.
Photo credit: Mansory and Getty Images
---
Contact the author at mate@jalopnik.com.